23.04.2021 – 08:22
Police headquarters in Ludwigshafen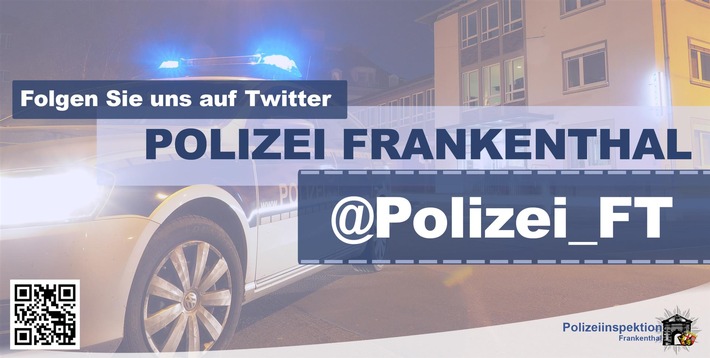 Heßheim (ots)
On April 22nd, 2021, around 6 p.m., a 23-year-old man from Ludwigshafen drove his car on the L 520 coming from Gerolsheim in the direction of Heßheim. At the confluence with Gerolsheimer Straße, despite the obligation to wait, a 12-year-old cyclist from Gerolsheim crossed the lane and was hit by the car. The boy was injured by the impact and was taken to a hospital in Ludwigshafen to have the injuries checked. The car was no longer ready to drive and had to be towed. The bike could be handed over to the boy's parents, who had also arrived. Property damage was estimated at 3700 euros. Nothing is currently known about the boy's injuries. The L 520 was closed for about 30 minutes while the accident was being recorded.
Please send any questions to:
Police headquarters in Ludwigshafen
Police Inspection Frankenthal (Palatinate)
Stefan Heissler
Telephone: 06233 313-3202 (or -0)
Email: [email protected]
http://s.rlp.de/POLPDLU
Press releases from the Rhineland-Palatinate police are citing the
Source free for publication.
Original content by: Police Headquarters Ludwigshafen, transmitted by news aktuell
.