La Poste will put on sale Monday, May 13, a book of ten colored stamps for the French Red Cross, illustrated with portraits stencilled by C215, aka Christian Guémy.
The stamps were designed from photographs taken by the artist, where the stencils were spray painted, in Vitry-sur-Seine (Val-de-Marne), Zurich (Switzerland), Dublin (Ireland) , London (England), Barcelona and Tudela (Spain), Haiti, Rome (Italy), Sao Paulo (Brazil) and Marrakech (Morocco). For each book – 600,000 copies – sold 10,80 euros, La Poste will donate 2 euros to the Red Cross.
Read also
World Cup football, Prince Harry's wedding and Meghan Markle, the stamped successes of 2018
The specifications were to represent anonymous, color, diversity, in genres, ages, ethnic components, without miserabilism: "It was to reflect the image of the recipients of the services rendered by the Red Cross, explains C215. To show a form of universality of needs, with works coming from the street. "
Portrait of his grandmother
This is how the ten portraits were all "pochoirisé" on street furniture. "Most are gone. Those of Vitry, Marrakech, Zurich or Dublin still exist. They were all painted between 2009 and 2015. "
The artist began by offering La Poste a selection of about 150 photos of his work. The Red Cross and Phil @ poste, the service that designs and markets postage stamps, in particular Emmanuelle Rouiller, then decided on the ten portraits for the stamps in the notebook.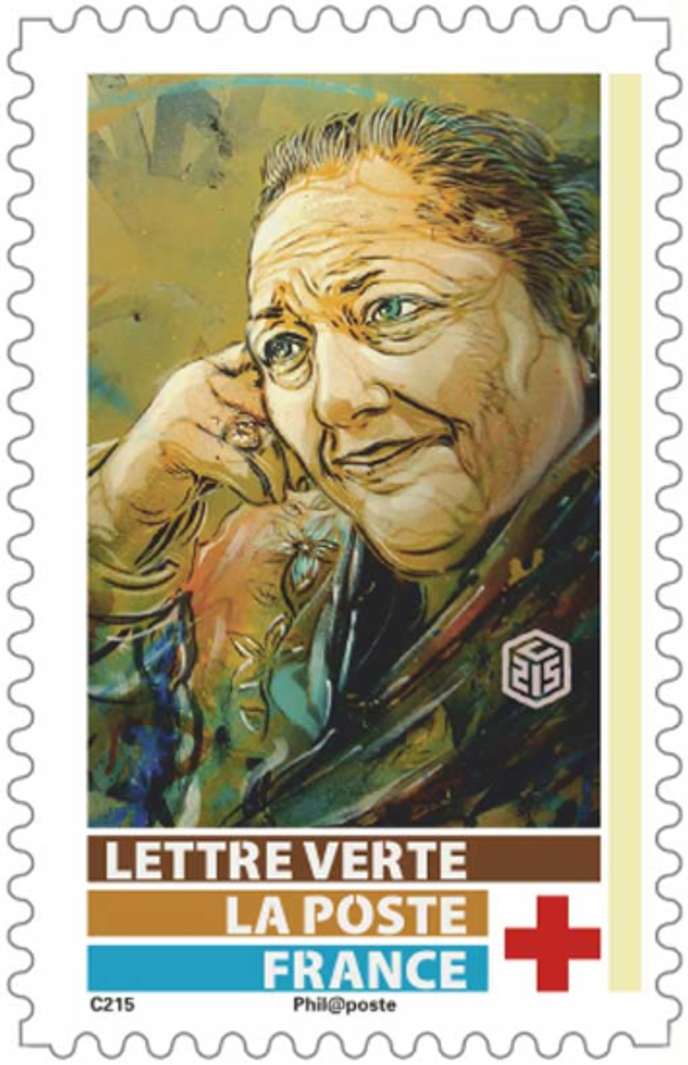 Christian Guémy had fun on two vignettes: "I gave a portrait, that of my grandmother, Micheline Bonnefon, who died in 2007", painted in Barcelona. "For others, there is only one character I did not meet, in Brazil", says he. Finally, "Among the portraits, there is an artist, a stencil artist, Epsylon", tagged in Rome, that C215 describes as a "Cursed painter", and who lives in Paris area.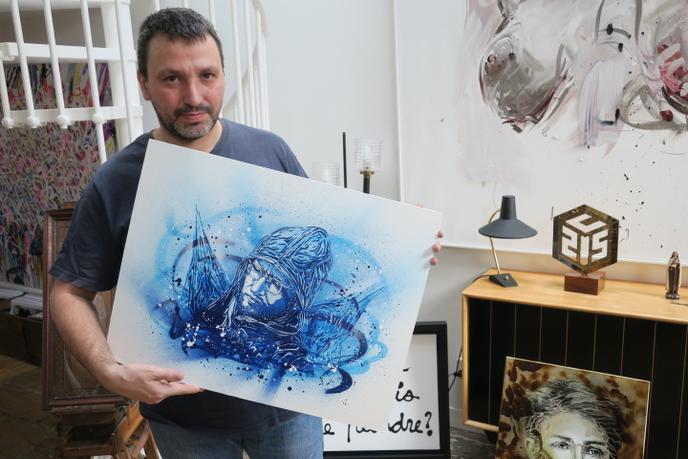 This book follows philatelic achievements, for France, for the Stamp Day (2014), for the centenary of the birth of Léo Ferré (2016); and for the territory of the French Southern and Antarctic Lands, in the image of Dr. Jean Sapin-Jaloustre (2018).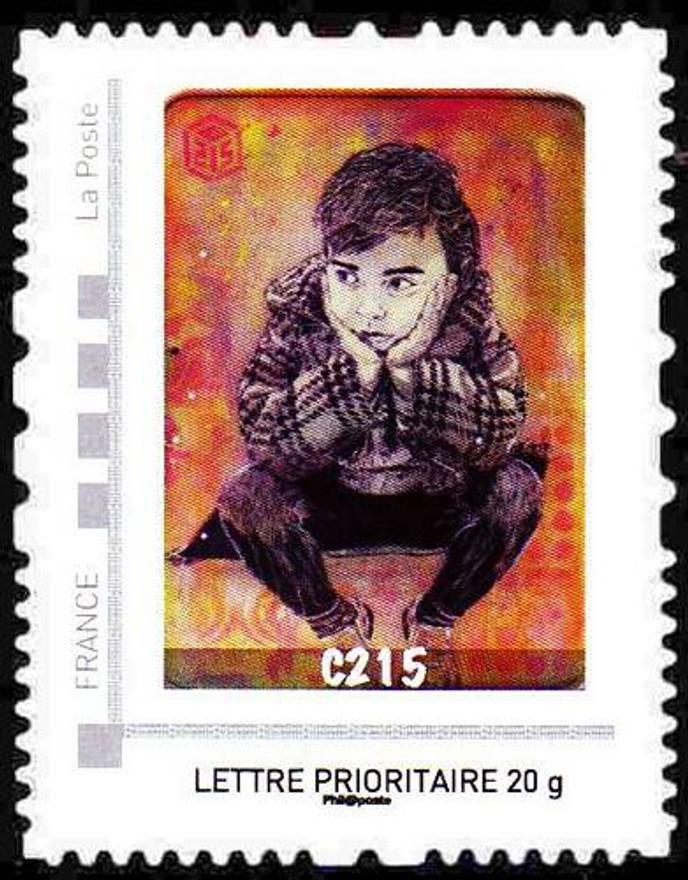 C215 is also the author of a stamp in a collector of the Museum of La Poste published in 2012, devoted to street art, along with Rero, Vhils, Shepard Fairey, Ludo or Invader …
"Causes that make sense"
Finally, on the occasion of the release of the stamp, Christian Guémy is expected to paint the portrait of the founder of the Red Cross, Henry Dunant, at the organization's headquarters in Paris. Christian Guémy said in C215: one hundred years after … (Editions Criteria, 2018): " [Que je peigne] on a substation in the suburbs, on a facade in Dakar, or if I expose to Invalides, what difference, as long as I go to meet people? " With the stamp, our urban artist aims for universality. He continues in this source of inspiration that leads him to "Paint anonymous portraits, bringing more emotions and messages".
This Red Cross notebook allows him to be in tune with his wishes expressed in the framework of his exhibition of the Museum of the Legion of Honor, in Paris, until June 2, devoted to portraits of soldiers and nurses of the first world war: "I would really like to use my work to support causes that make sense and that matter to me. " It should be noted that the exhibited works will be the subject of an auction whose profits will come back to a work intended to help, among others, the widows and orphans of military.
Read also
Artists stamps at low prices
The postage stamp seems an ideal support for C215, which considers that "To graffiti is to abandon the works behind you, hoping that someone will find them to appropriate them" (C215: community service, Editions Criteria, 2010). "Each graffiti is like a little bottle left on the nauseating waves of the city, and some poet, looking inside, will see a boat navigate to other horizons, more radiant. " And how not to draw a parallel between the time that degrades urban works and the obliterations that stain the stamps!
Christian Guémy would dream, if La Poste left him carte blanche, to make a series on the theme of the famous people honored at the Pantheon, theme of an exhibition organized in 2018, accompanied by an "urban journey" … the message is transmitted.
The notebook will be sold in preview on Friday 10 and Saturday 11 May, in Paris, at the Carré d'Encre, from 10 am to 5 pm, 13 bis, rue des Mathurins (9e). Christian Guémy will host a book signing on Saturday, May 11 from 11 am to 1 pm and from 2 pm to 4 pm.
From May 13th, it will be sold in all the post offices, at the Le Carré d'Encre shop, at the La Poste Museum, 21, avenue du Maine, Paris 15e, and on the website www.laposte.fr/boutique.
Read also
A catalog to identify the 700,000 stamps of the world
React or view all comments