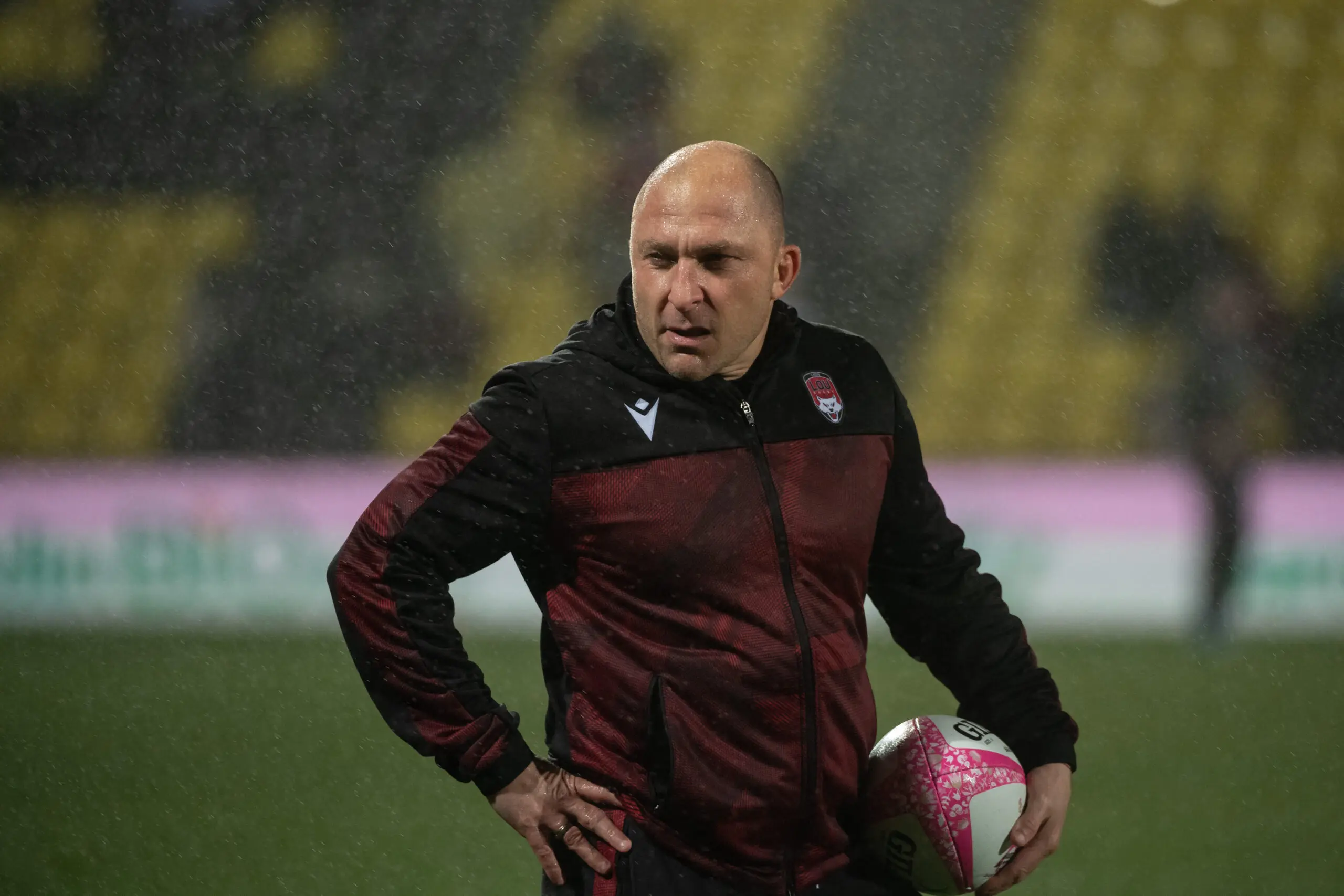 Pierre Mignoni, coach of Lou Rugby. (Photo by XAVIER LEOTY / AFP)
Seven years after his arrival at the head of the Lou Rugby coaching staff, the manager of the Lyon Top 14 club has decided to give new impetus to his career, as formalized by the club on February 3. Next season we will find Pierre Mignoni on the side of Toulon, in the ranks of the RCT.
Lou Rugby is living its last months in the company of Pierre Mignoni, at the head of the team for almost seven years. During his time at the club, the Lyon sports manager will have allowed Lou to find the heights of the Top 14 and the page of their common history may not yet be completely finished. The Lyonnais are currently 3rd in the championship and should therefore play in the final stages with the Bouclier de Brennus and the title in their sights.
Read also: Lyon: a page turns, "after careful consideration" the LOU agrees to let Pierre Mignoni go
A 4 year contract
At the end of this 2021-2022 season, the reins of the Lyon team will be entrusted to Xavier Garbajosa and Pierre Mignoni will return to his hometown Toulon and a club he knew well, the RCT. Officialized this Wednesday in a press release by the Toulon club, Mignoni's arrival should be long-term since the manager has signed a 4-year contract.
In Toulon, he will have the title of director of rugby and will co-train the team with Franck Azéma, currently in office. "Franck Azéma and Pierre Mignoni will share all the responsibilities and challenges of the RCT's sports policy", specifies the RCT. For his part Franck Azéma said to himself "convinced that we can do a good job together, drawing on our skills".
Read also: Lyon: after 7 years, coach Pierre Mignoni will leave Lou Rugby, his replacement is known