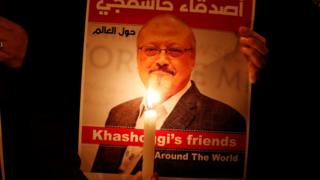 Turkey claims to have shared recordings of the murder of journalist and writer Jamal Khashoggi with the US, UK, Saudis and others.
Turkish President Recep Tayyip Erdogan reiterated his claim that Saudi Arabia knew who killed Khashoggi.
Khashoggi, a Saudi Arabian ruler, was killed on October 2 at the Saudi Arabian Consulate in Istanbul.
Saudi Arabia has admitted that he was murdered there, but denied the proposals of his royal family.
She had initially claimed that the writer had left the consulate unhurt.
The Saudis have also rejected the alleged statements of Saudi Crown Prince Mohammed bin Salman, who calls Khashoggi a dangerous Islamist.
The reported call to the White House took place before Saudi Arabia admitted that Khashoggi had been killed.