"Failure to fulfill obligations to many Russian citizens can not only result in a collapse in the tourism market, but also create a threat of extreme social tension in the country due to loss of rest, job deprivation and other negative consequences," ATOR First Vice President Vladimir Kantorovich warns.
In this regard, ATOR asks Golikova to assist in revising the recommendation of the Federal Tourism Agency, specifying the terms of its action so that only a limited number of tourists could cancel tours without financial losses.
The ATOR website indicates that, according to preliminary estimates, the loss of Russian tour operators from all cases of a ban and restrictions on the sale of tours to various countries, including Italy, already amounts to about 27 billion rubles. These are cancellation refunds and money to partners, explained to RBC in the association. ATOR also noted that 60% of travel agencies complained about a complete stop of sales, in 23% they decreased by 70–80%, in 12% – by 50-60%.
On February 27, Rostourism recommended that Russian tour operators and travel agents suspend the sale of tours to Italy, South Korea and Iran due to a sharp increase in the number of cases of coronavirus infection. At the end of January, Rostourism issued the same recommendations regarding tours to China.
The PAC Group then told RBC that the decision of the authorities was unexpected for the tour operator, the company sees no reason for such measures. ATOR promised to send a letter to the government about the difficulties of working in a moratorium on the sale of tours to Italy, Iran, China and South Korea.
On February 21, ATOR appealed to the head of the government of the country, Mikhail Mishustin, with a request to reimburse the Russian travel industry for direct losses incurred in connection with the epidemic of coronavirus infection COVID-19 in China. The amount of such losses in the association was estimated at 600 million rubles.
ATOR explained that at the time of closing the sale of vouchers to Chinese resorts and evacuating travelers who had already arrived there, tour operators paid for the services of airlines, hotels and host companies in China, but in the vast majority of cases they could not return their funds. At the same time, in accordance with Russian law, tour operators are not entitled to compensate for actually incurred expenses at the expense of tourists.
Mishustin signed a decree temporarily banning the entry of Chinese citizens into Russia on February 18. On February 19, ATOR announced that if the borders for Chinese tourists remain closed until the end of March, the Russian travel industry will receive less than 2.8 billion rubles, and if by the end of the summer season it will be all 31.2 billion rubles.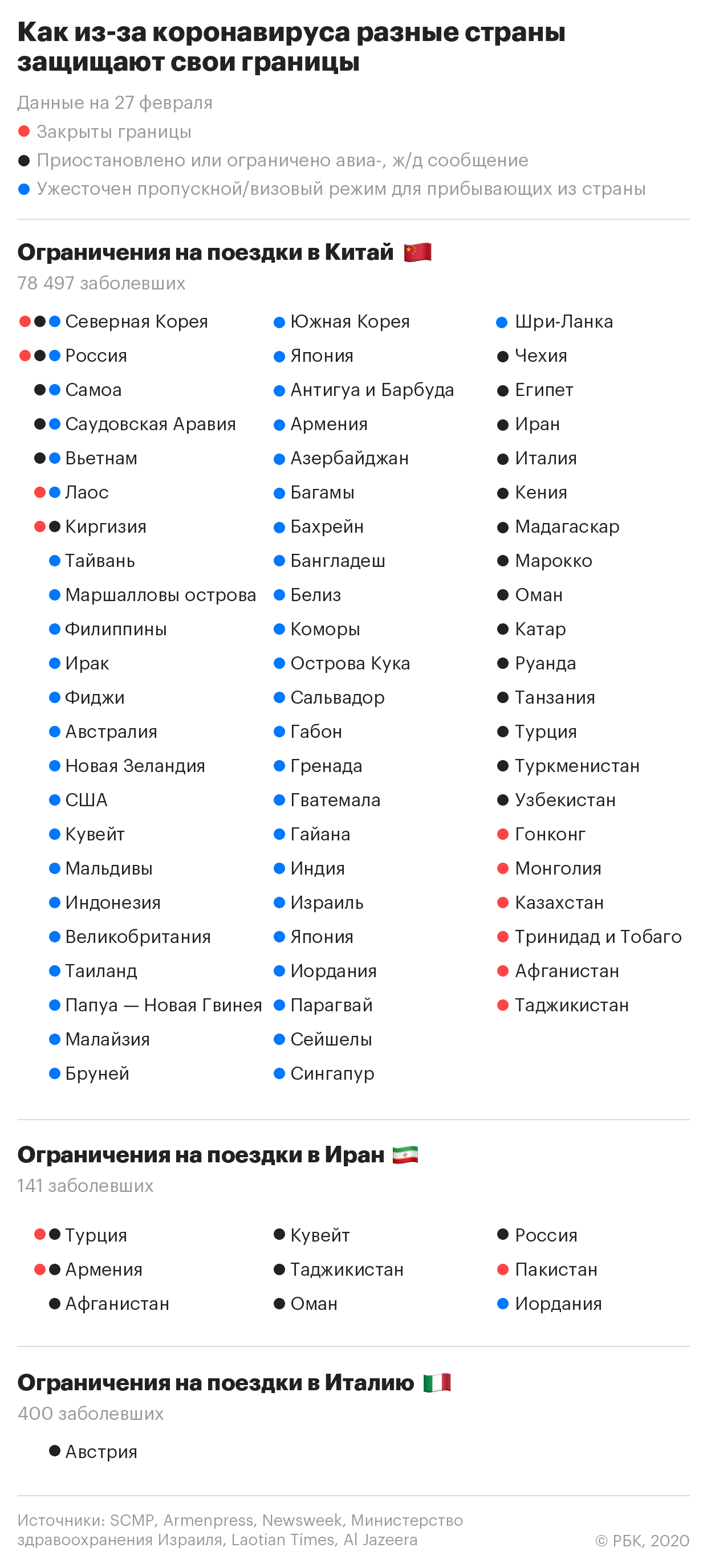 .