We have been playing with Barbie doll for years: slim, blond and inhumanly perfect. Same with the male variant Ken. Toy company Mattel changed that in recent years and the Barbie doll became more realistic, inclusive and diverse. These three key words are also central to the new collection, which will be launched next month.
I'm a Barbie girl, in a Barbie world. And that world just got a little bigger. After all, next month, toy company Mattel is launching a brand new Barbie Fashionistas line. One that radiates inclusivity and diversity, because in the collection you will find a Barbie doll with a hearing aid and one with a prosthetic leg. Ken also participates diligently. A new one of his is being launched with vitiligo, a skin condition that causes the loss of pigment cells.
"Teaching children to embrace inclusivity"
The toy company worked with several experts to present the Barbie dolls as realistically as possible. American ear specialist Jen Richardson used her expertise for the Barbie with the hearing aid. "I am extremely honored to work with Barbie to create an accurate doll with a behind-the-ear hearing aid. It is immensely inspiring to my young patients with hearing loss that they will be able to play with a doll that resembles them."
The physique of the dolls was also reworked. Some are smaller in stature, less muscular or just a bit more slender.
(Read more below the photo.)
"Barbie firmly believes in the power of representation. As the most diverse doll line on the market, we are committed to continuing to launch dolls with different skin tones, body types and disabilities," said Lisa McKnight, Head of Barbie Dolls. "Children need to see that diversity in their play. It encourages them to understand and embrace the importance of inclusiveness."
(Read more below the photo.)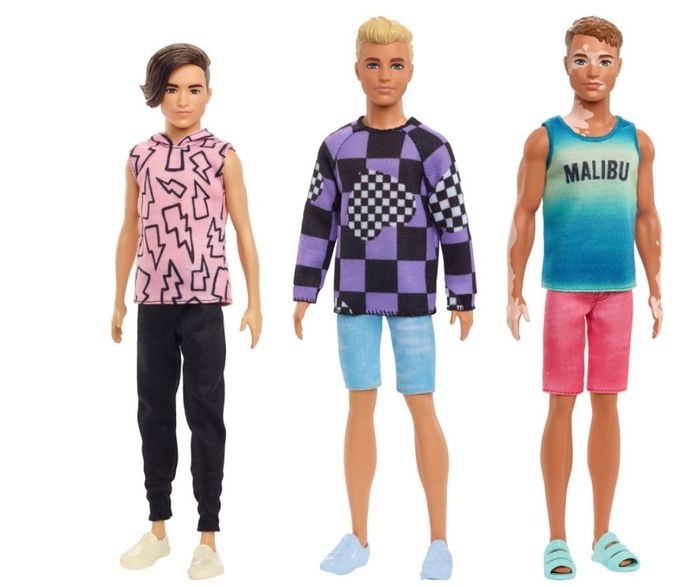 Toy company Mattel first announced a few years ago that it values ​​diversity. Since then, the Barbie Fashionistas line has consisted of some 176 dolls with 9 different body types, 35 skin tones and 94 hairstyles.
In 2019, the toy company released a blonde, blue-eyed Barbie in a wheelchair. In 2020, they unveiled a black Barbie with the skin condition vitiligo and a year later, a black doll with an afro hairstyle was added to the collection. The latter quickly became one of the top five most popular Barbie models in the world.
Also read:
Old Barbie dolls can make a lot of money: these are the six most expensive in the world
This week in 1959: iconic Barbie doll sees the light
Free unlimited access to Showbytes? Which can!
Log in or create an account and never miss a thing from the stars.

Yes, I want free unlimited access