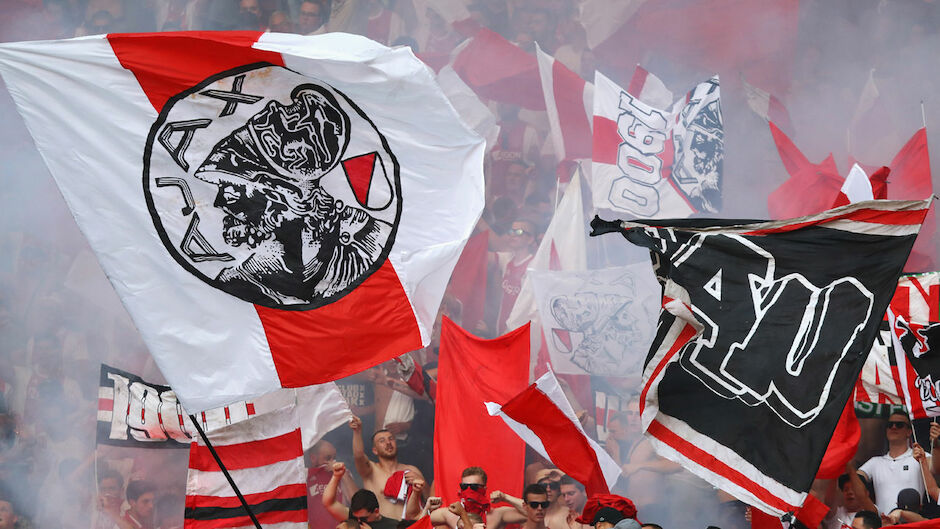 Photo: © getty
Vienna
– Monday, 15.04.2019, 21:45 clock

The UEFA Champions League quarter-final second leg between Juventus and Ajax Amsterdam (on Tuesday, starting at 9 pm in the LAOLA1 ticker and on DAZN) will cause a stir in the run-up to the match.
As the Italian Ministry of the Interior announces on Monday, 54 Dutch fans have been expelled from the country. They had been picked up with weapons, smoke bombs, and firecrackers the day before the match in Turin. The persons are to be escorted to the border on Tuesday morning.
Before the quarter-final first leg (1-1) in Amsterdam last week, more than 140 obviously violent supporters, most of them Italians, had been arrested.
Source of text: © LAOLA1.at/APA
Bundesliga fight for Europe: Austria looks through fingers?
to the top» more on the subject COMMENT_COUNT comments
Legal Notice:
The comments of the users do not necessarily reflect the opinion of the LAOLA1 editors. LAOLA1 reserves
to delete comments without giving any reason, especially if these are criminal or civil law standards
violate morality or otherwise run counter to the reputation of LAOLA1. We refer to
this context in particular to our terms of use. The user can not synonymous in such cases
Assert claims. Furthermore, Sportradar Media Services GmbH reserves the right to assert claims for damages
criminal offenses and relevant facts.