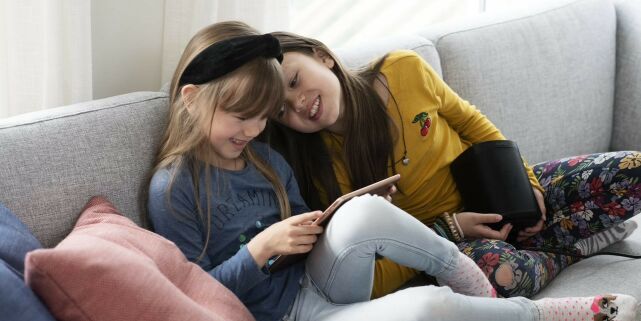 Last year, 22-year-old Swedish artist Benjamin Ingrosso bought his first apartment in central Stockholm. The apartment purchase came after he had talked for a long time about wanting to move away from home.
But instead of moving into his newly purchased apartment, he chose to move in with his best friend and artist Jacob (30) and his wife Melina Criborn (30), and he has lived here ever since.
In a previous episode of the well-known reality show "Wahlgrens Värld", you got an insight into what the new apartment for the 22-year-old looked like.
At that time, the artist was not very pleased with the apartment's appearance, and shared his plans to renovate in the form of, among other things, tearing the kitchen and refurbishing it, according to Expressen.
"I want you to come home to a suite," said the "Dance You Off" singer, who admitted that he had only been to his apartment twice since buying it.
An inner fear
That he did not want to live there, his mother, Pernilla Wahlgren (52), felt that he was afraid.
– Actually, I think he is a little afraid to move to his own apartment. I think he postpones it because he likes Jacob and Melina so well, Wahlgren said at the time.
However, the truth now emerges as to why Ingrosso has still not moved into his apartment – six months after the purchase.
– I've talked a lot with my psychologist about this, why it doesn't go faster, but everyone takes their steps and for me it takes a little longer. There must have been some kind of inner fear, the 22-year-old admits to Expressen.
Ingrosso explains to the newspaper that he has received reactions that he did not move in as soon as he was given the opportunity.
– It feels like the Janet Act – that you should move out and live for yourself. Sure, that's probably fine too. But Jacob and I love to hang out, so he gets a luxurious place that allows him to live with both his wife and best friend, the artist says, adding that it will be difficult when he first moves out.
Although it becomes difficult the day he moves out, Ingrosso admits that he is also looking forward to staying in his apartment – after six months on his friends' couch, explaining that he is gradually bringing parts of his moving car there.
The corona virus stopped the renovation
However, it is not only the fear of living alone in the apartment that has made Ingrosso not live there, but also renovations have been recorded.
– I demolished the kitchen and had to build a new one, but then came the corona, Ingrosso explains.
He has been open to Ingrosso going to a psychologist before. In January, it had been a year since the artist and ex-boyfriend Linnea Widmark went their separate ways.
The break went hard on the Swedish artist, and he has on several occasions openly told about his feelings after the break.
Last January, he opened up about the heavy era in an interview with Swedish "News Morning", reproduced by Expressen.
– I think it's a little difficult to talk about. That's why I push it into my songs, the 22-year-old said.
Went to psychologist once a week
Furthermore, Ingrosso admitted that he goes to a psychologist because he wants to find out why he works and thinks as he does.
– So, for the past six months I have gone to a psychologist once a week. I am 22 years old and probably have a good idea of ​​who I am. The reason I go to a psychologist is to know why I am who I am. I know exactly how I work in certain situations, where I get tired and angry, but I want to know why, he said, and continued:
– The same with the fracture that took much longer to move on than I thought. I needed to work it out and ask myself why.
When Dagbladet met the Swedish artist at the end of June last year, he was open to finding love again – perhaps even a Norwegian.
– I love Norwegian girls, I could definitely get a Norwegian girlfriend yes! said the artist to Dagbladet.
"Then I can learn a little Norwegian too," he added laughingly.
The "Dance You Off" singer appreciates his Norwegian fans, describing them as "super sweet and simply very cute". Ingrosso also went so far as to say he loves Norway.
Like Dagbladet on Facebook
celebrity
.