Brazilian President Jair Bolsonaro could leave the hospital on Sunday, the treating doctor reported. Bolsonaro was hospitalized on Wednesday for a bowel obstruction. He had been admitted because he had had the hiccups for ten days.
"We expect he can leave tomorrow," said surgeon Antonio Macedo, head of the treating team at the Vila Nova Star private hospital in Sao Paulo. The 66-year-old president was given a diet based on non-fermented cream on Saturday. If he digests that well, the decision can be made to let him go.
"I'm fine, thank God," Bolsonaro declared during a video conference. He would like to "get back to work".
Bolsonaro has had six operations since he was stabbed during the 2018 election campaign. He was hit in the abdominal area and most of the operations have been performed on the digestive system.
The president was first admitted to the military hospital of the capital Brasilia in the night from Tuesday to Wednesday. When diagnosed with a bowel obstruction, he had to be transferred to a private clinic in the metropolis of Sao Paulo. His supporters kept watch there to encourage him, but opponents also went to the hospital to voice their dissatisfaction.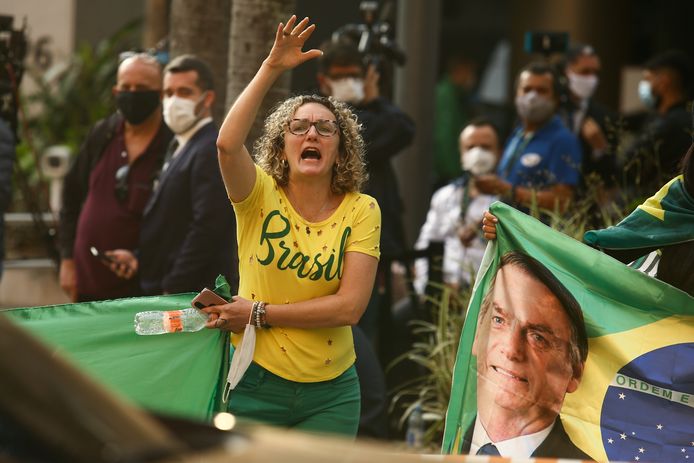 Coronapandemie
It is not only Bolsonaro's health that is ailing. The president has come under heavy fire for his lack of response to the coronavirus pandemic. In the South American country, 541,266 inhabitants have already died from the lung virus. This makes Brazil the worst affected country in the world after the United States in absolute numbers.
However, Bolsonaro long called Covid-19 "a little flu" and refused to take strict measures to contain the virus. In addition, the purchase of corona vaccines would have been tampered with: pharmaceuticals would have to pay bribes to deliver millions of doses. The Brazilian Congress has now launched an investigation into Bolsonaro's corona policy and possible corruption. This could theoretically lead to his impeachment, but as long as he still has powerful allies in the Senate, that seems unlikely.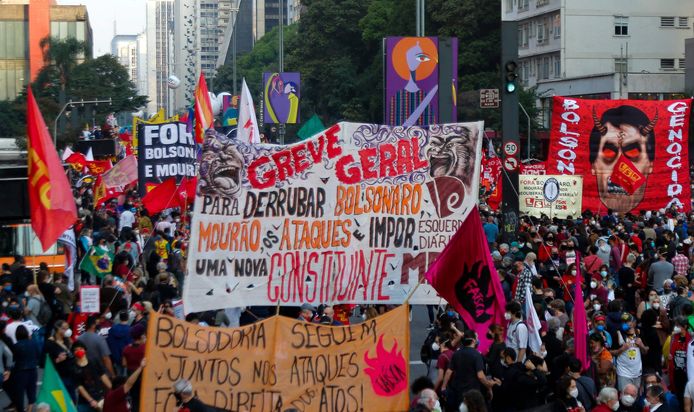 dissatisfaction
However, many Brazilians are done with Bolsonaro. A recent poll shows that 54% of the population want him impeached. Earlier this month, tens of thousands took to the streets in countless cities across the country to demand the president's resignation.
Bolsonaro has nevertheless set his sights on a second term, but the latest polls show that he is no less than 14% behind left-wing former president Luiz Inácio 'Lula' Da Silva (2003-2010). Bolsonaro has therefore threatened not to hand over power if fraud is committed during the elections. "I will give the presidential sash to whoever wins after a verifiable and reliable vote,"
He urges Congress to allow paper ballots in addition to voting machines that have been used since 1996. "With the current electoral system, we run the risk that there will be no elections next year. Your future is at stake," he said. However, he did not give any arguments why fraud could be committed.
Also read:
Bolsonaro investigation for vaccine tampering, tens of thousands of Brazilians demonstrate
"Wanted Dutch hitman and accomplice of Taghi arrested in Brazil"
Fourth corona wave expected from September: how concerned should we be? Experts explain (+)
Free unlimited access to Showbytes? Which can!
Log in or create an account and never miss a thing from the stars.

Yes, I want free unlimited access