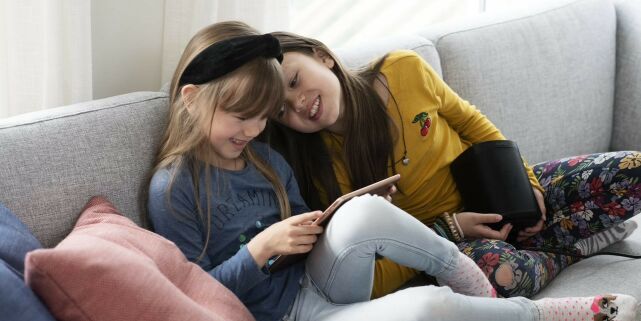 – I think the numbers are high. This is something we must keep up with.
Minister of Education Guri Melby (V) meets us in Espira Hausmannsgate, a kindergarten in downtown Oslo.
The vast majority of children have returned here after the kindergartens reopened on April 20 after being closed to corona. But some are missing.
The nursery is far from the only one that has not got all the children back.
In a survey conducted by Private Kindergartens National Association (PBL) among its members, one in four kindergartens replies that they have children who have not returned.
– Reason for concern
– Of the 1,000 kindergartens who responded to the survey, 456 children did not return to the kindergarten. It provides just under 3000 children nationally. There is reason to worry about the 3000 children and to ask why they will not return, says PBL Anne Lindboe director.
PBL organizes kindergartens around a third of the Norwegian kindergarten sector and believes that the figures are relatively representative of Norwegian kindergartens.
– Parents are insecure
In the survey, employees were also asked to state what they believe is the reason why children do not return.
– For some, parents may have better time. They may be laid off and therefore have more time to be home with the children, which is nice and understandable.
– Unfortunately, there are also some who state that insecurity is the reason, says Lindboe.
Minister of Education Melby fears it is the children who need it most, who are now at home.
– There is a danger that some of the kids who have the most need to go to kindergarten have not returned. We know that kindergartens have the greatest positive impact for the young people from homes with low socio-economic status. Now we are not sure that these children are at home, but there is a danger that some of those who need it most now will not attend kindergarten, says Melby.
Sick parents
The fact that they have a disease at home and therefore do not dare to take the risk is the case for some of those who are still not back, says regional director of Espira Marianne Bye.
They have systematically called all parents in their kindergartens.
– What do the parents say with children who do not come?
– They are concerned about how strict the kindergarten is, among other things, on hygiene. Now we have a discussion about snot, and when the border goes to send children with snot in kindergarten. We shut up because we are too strict by some, so we get back up by others who think it is good. We have also been called by parents' doctors, who want to hear how we do things, and we have contacted local doctors in the municipalities we are in, she says.
The Minister of Science believes most people can come.
"Many children can attend kindergarten even if their parents are at risk, but they may need even more than us others to be reassured," says Melby, who asks other parents to take the infection control rules seriously.
– It is a shared responsibility for all of us, including us as parents in kindergarten to sharpen us a little and be careful.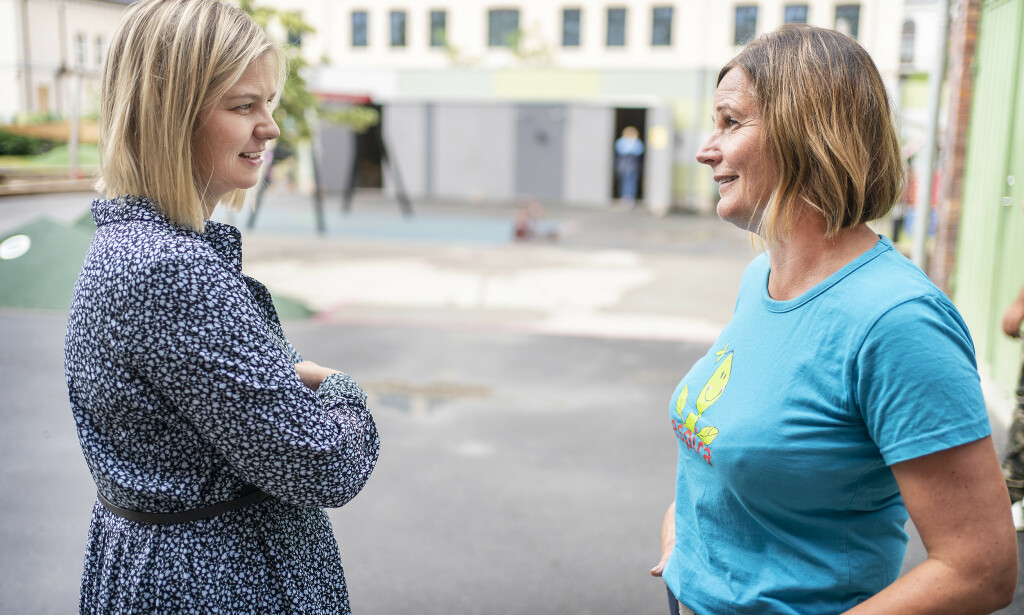 – We have to wash our hands, keep the children at home if they cough and do the things there to contribute. It may be important for the kids who need to be here the most, "she says.
– You say it's safe, is it?
– Yes, that's safe. In all the dialogue we have had, I feel very confident that kindergartens are operating well. There have been very few outbreaks of infection in both kindergarten and school. In most places where children have become ill, they have been infected by their family and not in kindergarten or school. In its figures, FHI reports that the rates of infection for children have only dropped since we opened schools and kindergartens. So it has not had an effect on increased infection, it is important to bring along, she says.
Economy also cause
Not only health but also finances are one of the reasons why more people have not returned.
According to PBL, 130 of the 1,000 kindergartens state that they have parents who have given up their place for their children.
– We saw the same thing during the oil crisis. Then there were many families in the Stavanger area who looked up the place because they lost their jobs and were very afraid of the future, says Lindboe.
Many people are not aware that after they can get into the support schemes that exist for kindergarten.
– A high proportion of those who are entitled to free core time do not use it. We need to be better informed about these schemes. That job is very important that all daycare owners do. The goal must be when they start in August, then all the kids who should have a kindergarten place should be back in their place.
– Important to spend time
– When children play such a small role in the spread of infection, were you too open to open daycare centers again?
– I mean it's too early to say anything about. We have always based ourselves on the knowledge we have had there and then. During the spring, more and more information came out showing that there was little infection between children. But had we run the school as before, without the guidance counselors I would assume that there would have been more infection among children as well. It may also be that the fact that we closed schools and kindergartens was an important reason why the seriousness fell in people, says Melby.
She says they opened as fast as they could.
– There and then it was a contentious decision to open, but from the expert group we also got very clear advice that it was right and important to open. At the same time, it was also important to give the kindergartens some time to prepare. If we had opened too early and faced a situation of infection, it could have turned into a negative spiral, where parents would have become even more afraid. We could soon be in a situation now that more than a few thousand were not back. That we have opened slowly and gradually has given many the security I think they needed.
Like Dagbladet on Facebook
.