Racing Genk has not dropped any stitches in the cup. During a visit to Winkel Sport, the cup holder got off to a slow start, but once under steam, the amateur club was a bird to the cat. Genk made the difference with 4 goals in 10 minutes before half time and added 2 more in the final phase. "It will have to become clear whether this is liberating, but it is a relief," says Genk coach John van den Brom.
Goals:
34′ Ugbo 0-1 (pen)
36′ Arteaga 0-2
38′ Arteaga 0-3
44′ Paintsil 0-4
80′ Ugbo 0-5
87′ Take 0-6
4 goals in 10 minuten

After 5 consecutive defeats, cup holder Racing Genk could not afford another misstep. There had to be won on the field of Winkel Sport from Eerste Nationale. Van den Brom threw his team quite a bit. Of the eleven who started against Ghent last Sunday, only Sadick and Arteaga remained standing. Leysen was allowed to make his debut in goal.
We were immediately shown one-way traffic in Sint-Eloois-Winkel, but that did not result in many played opportunities for Genk. Winkel Sport held up well, although the amateur club did see goalkeeper Kudimbana drop out. It was only after more than half an hour that the home team cracked. Ugbo was knocked down in the box and converted the eleven meter himself: 0-1.
The Genk train had suddenly left, because barely 2 minutes later Arteaga could already double the lead. After a nice play on the left, he overtook substitute goalkeeper Galens with a shot into the short corner. Another 2 minutes later, the Mexican appeared in front of goal again and again gave Galens the score: 0-3.
The spring was broken at Winkel Sport and before half time the home team conceded a fourth goal. This time it was Paintsil who was allowed to celebrate. After a difficult start, Genk made the difference with 4 goals in 10 minutes.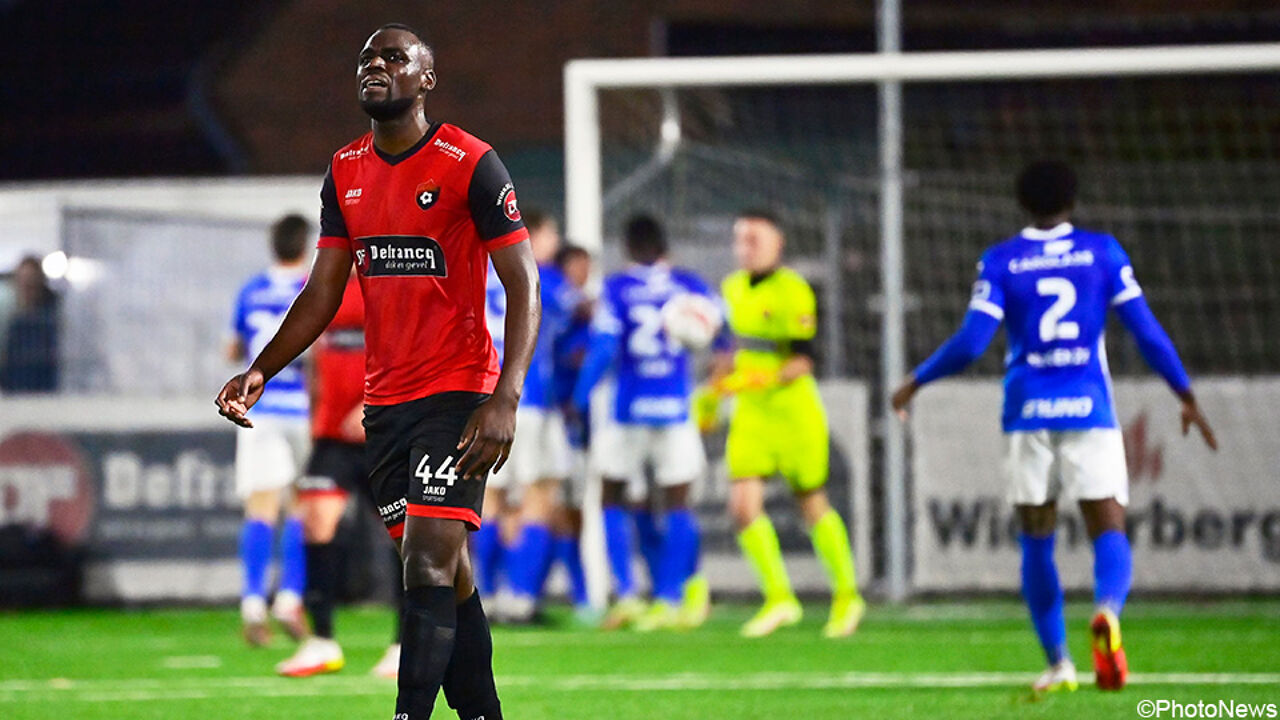 Toma's world goal completes Genk's party

Genk had already rested on dry land and it showed in the redundant second half. Winkel Sport wanted to make something of it and even forced a few chances. Kudimbana, brother of the unfortunate goalkeeper, missed the best and Debouver unsuccessfully claimed a penalty after being tapped in the box.
Around the hour, the eagerness at Winkel Sport almost resulted in the honour-saver. Leysen had to give in after a free kick, but the 1-4 was disallowed for offside. Genk no longer insisted. Only substitute Trésor caused a threat for a while, his deviated shot narrowly went over.
Still, in the final phase, it was still fixed figures for Winkel Sport. After mishaps in the home side's defense, Ugbo came face to face with Galens and the striker didn't miss his second of the evening. Shortly before the end, Toma put the icing on the Genk cake with a world goal. His bang in the intersection was untenable for Galens.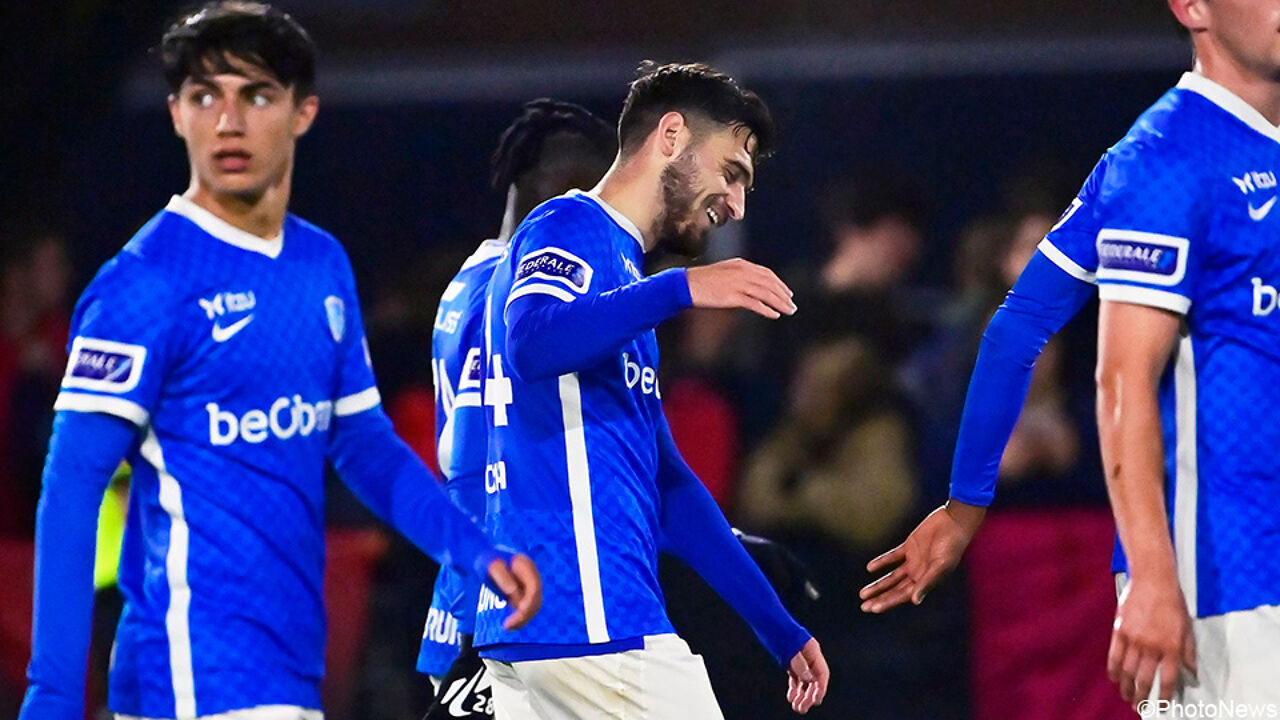 Van den Brom: "This is what we needed"

Tobe Leysen (goalkeeper Racing Genk): "In the beginning, Winkel Sport put in a good block and we struggled to get through. After the 0-1, the other goals followed quickly and we could easily play them out of context. The cup is one of our three goals, so it's important that we get a nice win here. That gives confidence, hopefully we can now build on this. In the second half we slowed down a bit, but that can happen. We eventually end up at 0-6, so we can be satisfied. I didn't have much work, but what I had to do went well."
John van den Brom (trainer Racing Genk): "To get out of the trouble we were in, you need a game like this. This match came at the ideal time. The boys have done very well. It was a different team than the past few weeks, but a number of boys took the opportunity to show themselves. I saw smiling faces again, including on myself. That was a while ago. All is not forgotten and forgiven with this, but this is what we needed. It's nice that we scored 6 goals. We had chances and also scored great goals, at the right moments. It remains to be seen whether this is liberating, but it is a relief."