UUnlike his accomplices in the coalition government or key figures in the decision to hold an EU referendum, David Cameron has done remarkably little since he took office.
That could change: the Sun reported rumors that David Cameron might consider a return to statecraft as soon as he finished his book in his very fancy scale. Hope this source says? Foreign Minister in a cabinet after May.
While it is nice that David Cameron did not copy George Osborne's Pooh-Bah career polygamy (though the former PM editor Waitrose Food Magazine would be wild), and although this statement is completely without attribution, let's be honest: it is not unlikely.
Politics has been littered with people who have come out of the limelight after controversial stints and have returned bigger and brighter than ever before. Lord Hague returned as Secretary of State under Cameron himself after resigning his post as party leader.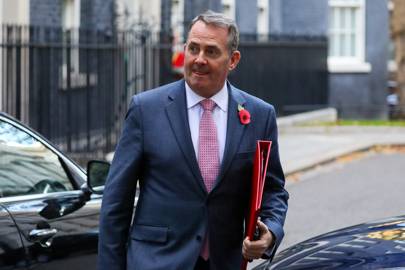 Liam Fox returned in 2016 following his resignation after refusing to step down in 2011 for failing to duly approve of a friend he had hired as an unofficial consultant and sent to meetings of the Department of Defense ,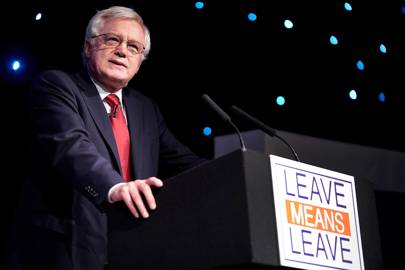 David Davis remarkably rejuvenated his post-Brexit career for a man who once staged a leadership campaign with women in T-shirts reading "It's DD for Me."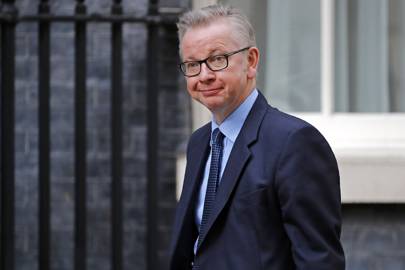 And let's not forget that Michael Gove, who campaigned for Brexit, ran the party leader against his ally Boris in a Shakespearean appetite with power hunger.
What seems to be the case is that when an august politician returns to the group by reelection or peerage, the new governments consider it a big brand name that can be included in their list to prove their suitability. For a while, Davis's acceptance into the May Cabinet seemed like a fraternal punishment in which one of Brexit's most important orchestrators had the greatest responsibility for success. The same goes for Gove: May seemed to need Ore-Brexiters, so why not push them into positions where they would have to deal with Brexit the most?
Sometimes this leads to an annoying rehabilitation and a kind of public amnesia: As if he plays another role in the Cabinet, Gove wears a comedy mustache and calls himself "Mikhail Grove", and no one can see that they are the same person. Somehow, he has managed to use big, friendly eco-wins to suggest a transformation. With Davis his sheer incompetence and Bullish tore him once again. But let's be honest, if May is replaced by someone who rejects a gentle Brexit as he is, he will probably return.
The role of Foreign Minister has been used in recent years for attempts to save the reputation of two Tory ministers. The appointment of Boris Johnson always felt like a cruel and unusual punishment, and one man sat opposite the dictators he used to write in the national press of Limerick, but poetry is no reason to give anyone a role. Time and again he proved that his ability to talk about foreign affairs did not go much further than your unloved uncle's. He joked about African barbarism, Trump's populist government was not bad news, and managed to plaster the rescue of Nazanin Zaghari-Ratcliffe. He did the role so badly that Jeremy Hunt – Jeremy Hunt! – was made to look sublime in its place.
That's all to say: Of course, David Cameron can end up as Secretary of State. Look at him: He had been genetically engineered for diplomacy and muddling, though he had the amazing ability to prove himself red-faced and word-perfect during PMQs. Do you remember the time when he called the refugees into Calais's "migrant group"? Better yet than Boris Johnson, who calls the city of Sirte in Libya a potential Dubai after the bodies have been cleared.
People are reacting to this rumor with the exhaustion of people who see a very likely outcome in something that they have long since realized that they have little control over. Any media campaign and grassroots movement to oust a minister results in the return of a slightly less cruel face, and the PPE graduate roundabout in Oxford continues. Cameron would probably be a very good Foreign Minister? In many ways yes. Does that mean he's not another nail in the coffin for a political system that just seems to be retooling the same people in new roles? American horror story? Absolute.
Cameron could even be the best candidate. But the last thing we need is the reminder that everything in politics, including misdeeds, has no consequences for anyone.
Continue reading:

Nick Clegg's Facebook job shows he loves power more than progress
The faith of Boris Johnson is incredible
Theresa May does not score points from Europe – and the checkers are also acting