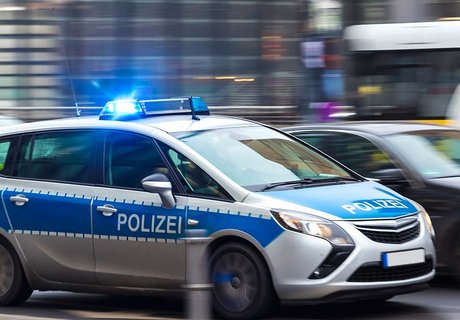 Freiburg (ots) –
On Wednesday afternoon, January 11th, 2023, around 5 p.m., road users reported a supposedly drunk driver in Höllental in the direction of Freiburg. The car was only insufficiently lit and kept getting into oncoming traffic. During the subsequent check by the police patrol who had been called, it turned out that the driver was not under the influence of alcohol, but that he obviously had difficulties driving the vehicle due to his advanced age.
The right exterior mirror and a fender of the man's gray Mercedes were freshly damaged. Where it came from is part of the investigations by the Freiburg-Süd police station.
The police are now looking for witnesses and possible victims of a traffic accident in which the driver was involved. People who may have been endangered by the driving style are also asked to contact the police station by telephone on T: 0761-882-4421. According to him, the man drove the B31 from Geisingen in the direction of Freiburg.
A test procedure has now been initiated with regard to suitability for driving vehicles. The driver of the vehicle gave his driver's license to the police officers.
sk
Media inquiries please contact:
Freiburg Police Headquarters Stefan Kraus Press Office Telephone: 0761 / 882-1012 [email protected]
Twitter: https://twitter.com/PolizeiFR
Facebook: https://facebook.com/PolizeiFreiburg
Homepage: http://www.polizei-bw.de/
– Outside office hours – email: [email protected]
Original content from: Freiburg Police Headquarters