Biontech and Pfizer see the need for a third vaccination against the coronavirus. The European Medicines Agency (EMA) is cautious: it is not yet possible to judge that. What does science say We spoke to the immunologist Andreas Radbruch about this.
The crucial data will only arrive in the course of the summer, says Professor Andreas Radbruch, after which the people from the clinical trials will have been vaccinated for a year. You have to compare how many antibodies you have in your blood after six months and after a year – "and only when the data are available can you assess whether a third vaccination may be necessary."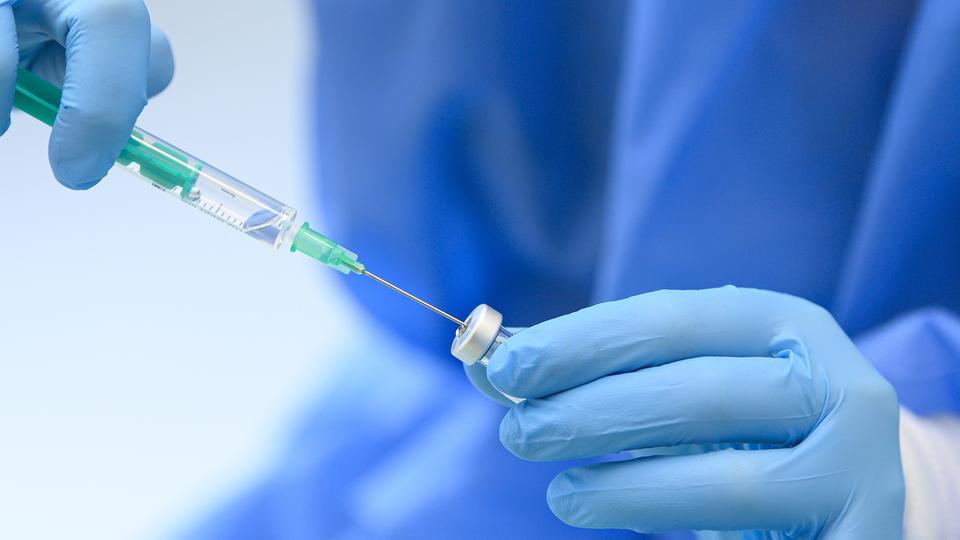 The fact that the antibody concentration in the blood drops within the first six months after the vaccination is quite natural, and that is also the case after other vaccinations and infections, says the immunologist and senior professor at the Berlin Charité. "You don't want to have a constant immune reaction in your body, a chronic immune reaction, so to speak. That would be almost a disease." After six months, the cells of the immunological memory would then take over the protective function. "These are cells that sit in the bone marrow and constantly produce antibodies, and they actually do that for a lifetime."
Vaccination intervals too short?
However, it could be that too few of these cells are formed with certain vaccination protocols, says Radbruch. With the Biontech / Pfizer vaccine, for example, the interval between the first and second vaccination is very short and therefore not immunologically optimal. Longer periods of time are better in order to optimally build up the immunological memory. Therefore, "it could even be that a third vaccination would be advisable for many people vaccinated with Biontech in order to train the immunological memory correctly and to show it again, so to speak, with a little distance what it should react to."
Radbruch is the head of the German Rheumatism Research Center in Berlin, where he has done intensive research on immunological memory. In order to create an individual immune profile, for example for people at risk, not only the antibodies are measured, one can also bring the T lymphocytes, the memory cells, together with the virus and examine how they start. That is more complex, it would not be done with many people.
Antibody tests useful?
Mass antibody tests would also be possible, but Radbruch believes that they are superfluous. "It would actually only make sense for people who are particularly at risk and those whose immune system is suppressed for whatever reason." That would be rheumatism patients, for example, if they are under immune-suppressing therapy. If necessary, you have to re-vaccinate them.
Andreas Radbruch was surprised at how well the double vaccination worked in older people. The observation that the elderly have a weaker immune response does not seem to apply to Sars-Cov-2, at least in the first months after vaccination. "I would still think, because everything is new, that special attention should be paid to whether stable immunity is achieved that lasts longer than half a year."
Vaccinations have shown good results so far
The researchers are relatively certain that those recovered from Covid have developed a stable immunological memory as a result of the infection. So for most people in Germany, would a new mutant be the reason for a third vaccination? "I think we are very lucky with SARS-CoV-2 that the virus cannot mutate as freely as the flu virus, for example," says Andreas Radbruch. The mutations also concentrated on certain areas, so that other areas could still be recognized by the immune system. And apparently all vaccinations also protected relatively well against all mutants that have appeared to this day. "When you see how many people have already been infected and how many billions of virus mutants have already emerged, then we as scientists are pretty confident that there will be no more."
additional Information
End of further information