FIGAROVOX / TRIBUNE – The historian and theologian recalls the tumultuous fate of this basilica of the 4th century, which finds itself again in the heart of a civilizational conflict between East and West.
By Jean-François Colosimo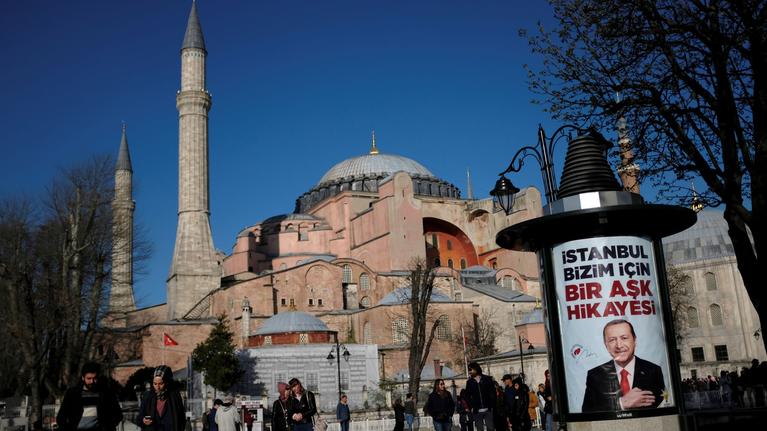 Jean-François Colosimo has published ten books, the last of which, French Religion. A thousand years of secularism was published in 2019 by Éditions du Cerf.
During the health crisis, the geopolitical crisis continues. Worse, it is accelerating. The K.-O. viral of the international community benefits the autocrats who bet on planetary inertia. Among them, President Erdogan can legitimately claim the title of climbing champion. Never short of hostilities, he has just scored a point in Libya against America, Russia and France combined. Here he is temporarily crowned owner of the migrants, patron of the Muslim Brotherhood and standard bearer of the Ottoman revival in the Mediterranean. Pursuing his dream of restoring the caliphate, he knew, however, that ideological domination was won through symbolic battles.
Hence the project concomitant with his military adventurism to convert, in the heart of Istanbul, the basilica-museum of Hagia Sophia into a mosque. The business is not reduced, as
.