A magnitude 6.8 earthquake struck eastern Turkey on Friday (January 24th), authorities said. A provisional assessment reports four deaths.
Earth trembled in the Sivrice district of Elazig province at around 8:55 p.m. local time (6:55 p.m. in Paris), according to the government agency for disaster situations. The American institute USGS measured the shock at 6.7.
[Vidéo] #Turkey: # 6.5 magnitude earthquake in #Elazig
https://t.co/gLQc1RdF1y https://t.co/ijoYlhNYQG
"Sivrice has been very seriously affected, rescue teams are on the way"said Turkish Interior Minister Suleyman Soylu to the press. According to Mr. Soylu, buildings have collapsed in the region. Two people were killed in Elazig and two in the neighboring province of Malatya. "We hope there will be no other victims. "
"It was very powerful"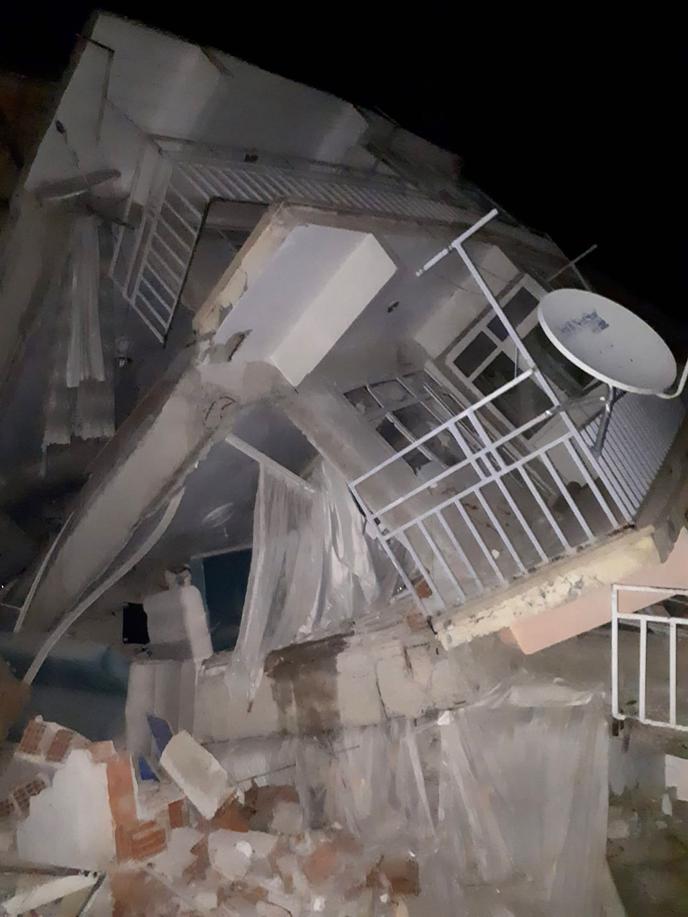 "It was scary, the furniture fell on us. We rushed out " Melahat Can, 47, a resident of Elazig, told Agence France-Presse (AFP). "We are going to spend the next few days on a farm outside the city. "
Zekeriya Gunes, 68, said he saw a building collapse two hundred meters from his home, without being able to say whether it was inhabited. "Everyone took to the streets, it was very powerful, very scary", he said.
The earthquake was felt in several parts of eastern Turkey, including Tunceli, the TV channel NTV said.
[Photo] #Turkey: # 6.5 magnitude earthquake in #Elazig
https://t.co/gLQc1RdF1y https://t.co/Rq4OGYphGI
Turkey, located on several fault lines, is frequently affected by earthquakes. In 1999, a 7.4-magnitude earthquake struck the eastern part of the country, killing more than 17,000 people, including a thousand in Istanbul.
In September, a 5.7 magnitude earthquake hit the country's economic capital. Experts believe that a major earthquake can affect this city of more than 15 million inhabitants at any time, where housing, often anarchic, is only rarely up to earthquake-resistant standards.