58.727
"Elefant, Tiger & Co.": Leipzig's baby fan is finally increasing, but now there is a new problem
Good news from Leipzig Zoo: The baby elephant Kiran has finally gained weight – but another problem worries the keepers.
Leipzig – New hope for that Problem child of the Leipzig Zoo: The little elephant Kiran has finally gained weight! But no sooner has the weight of the baby elephant born in January been given the all-clear than a new problem emerges.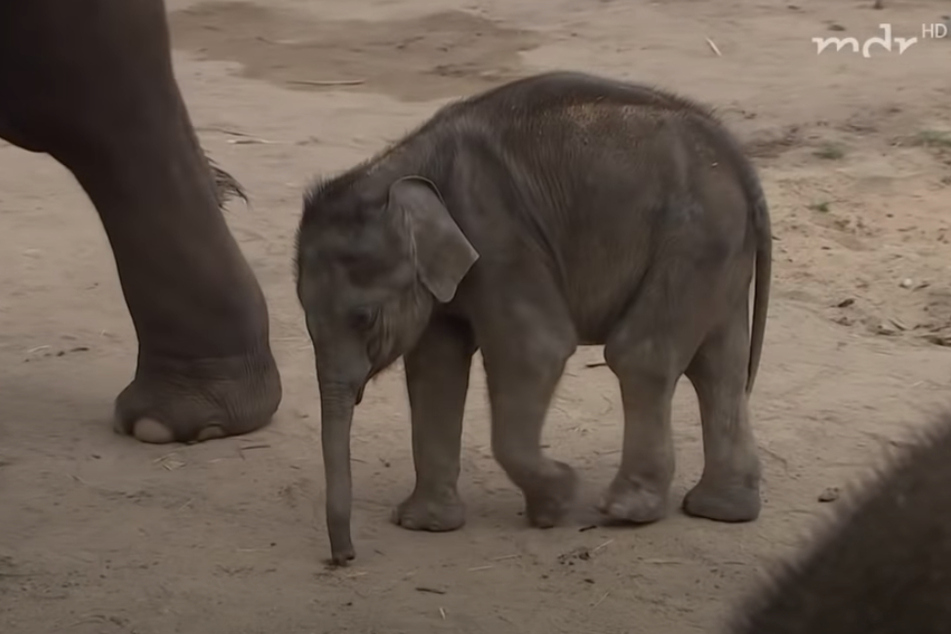 The cute baby fan Kiran has really not made it easy for his carers: The little lightweight had not wanted to gain weight for weeks – quite the opposite.
But the fight for every gram is now bearing fruit: Kiran has finally reached his birth weight again – an impressive 141 kilograms!
"It actually seemed to have something to do with some inflammation in the body, where we didn't know exactly where it came from, and thanks to antibiotics, it has now survived quite well," said Thomas Günther from Leipzig Zoo in the MDR program. " Elephant, Tiger & Co. " about the new appetite of his offspring.
"For the fifth day in a row we are there with one kilo a day," says Günther. In the meantime, Kiran even has a "decent stomach". "Before that he was really such a thin herring."
But despite the great joy about the weight gain of the little proboscis, Günther is worried. Because there is a new problem: Kiran doesn't like to drink water! "But solid food is not the only thing," explains Günther.
So it remains to be seen what the employees of the Leipzig Zoo will come up with again this time to get the sweet Kiran enthusiastic about water after all.
"Elephant, Tiger & Co." runs every Friday at 7:50 p.m. on MDR television.