The billionaire believes it could help patients with speech disorders or paralysis.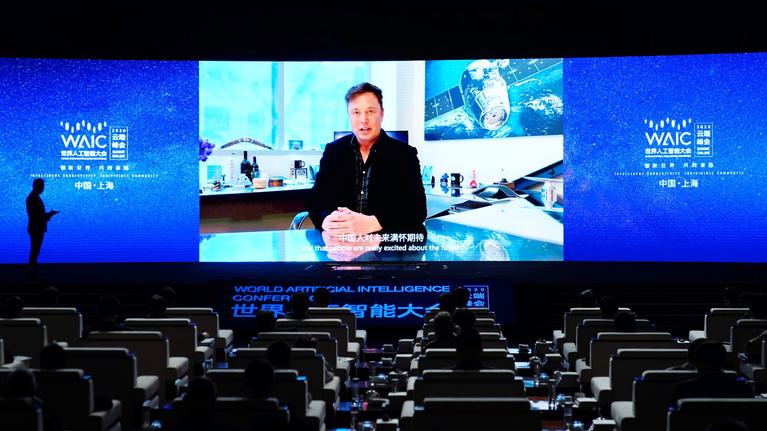 "It's like a smartwatch in your skull. " This is how Tesla and SpaceX boss Elon Musk described brain implant technology developed by Neuralink, a company he founded in 2016. The billionaire believes it could help patients with speech disturbances or paralysis, often due to a lack of communication between the head and the body. This device aims to play the role of transmitter between the two.
Its placement requires an invasive procedure, which begins with the opening of the scalp and the perforation of the skullcap. Hundreds of ultra-thin cables are then inserted into the brain by a massive robot that Elon Musk has compared to a "sewing machine". A chip the size of a coin, with a battery and a Bluetooth transmitter, is then placed in the skull.
Reversible operation
Elon Musk promises that the operation is reversible and does not cause "noticeable brain injury". To prove it, on Friday he presented the latest advances in his project: a sow with a Neuralink implant. On a screen, we could see the neurons of the beast light up according to its physical activity. An impressive vision but far from the ultimate ambitions of the entrepreneur. The latter dreams of creating "A symbiosis with artificial intelligence», Or "Save memories and upload them to a new body».
.