Roger Federer had his problems at the beginning. © APA / afp / ADRIAN DENNIS
Two Wimbledon greats made the headlines of the London Tennis Grand Slam on Tuesday. The long-time world number one Roger Federer is in contrast to Serena Williams in the second round of Wimbledon.
29. June 2021
The 39-year-old Swiss tennis star benefited on Tuesday with a score of 6: 4, 6: 7 (3: 7), 3: 6, 6: 2 from the abandonment of French Adrian Mannarino. Federer had previously had significant problems and was now back with 1: 2 sets. When the 20-time Grand Slam tournament winner was 4-2 up in the fourth set, Mannarino slipped on the lawn while trying to change direction quickly and then had to be treated.
"It's awful. One stroke can determine the outcome of a match, "said Federer, looking at his unfortunate opponent. "Not like that, please. But that's the way it goes sometimes. Of course, I'm happy that I get a chance at another match. It was a big fight in the end. I had fun out here. "His next opponent is Richard Gasquet from France, who beat Japanese Yuichi Sugita 7: 6 (7: 4), 4: 6, 6: 2, 6: 1.
Adrian Mannarino had to give up. © APA / afp / ADRIAN DENNIS
Federer failed with his early retirement in Halle in Westphalia, the dress rehearsal for the Grand Slam tournament in London, which was played on grass. After two knee operations, Federer left the French Open in Paris early a few weeks ago.
Serena Williams also has to give up injured
In the evening, the seven-time Wimbledon winner Serena Williams had to give up injured in her opening match when the score was 3: 3. With a 3-1 lead against Belarusian Alexandra Sasnowitsch, number 100 in the world, behind him, Williams slipped on the grass, which was always slippery at the start of the tournament, and injured his thigh, which was already bandaged. Two games later, and after losing her footing again, she gave up in tears. Like Federer, Williams will celebrate her 40th birthday in the next few months, like this she was number six at Wimbledon.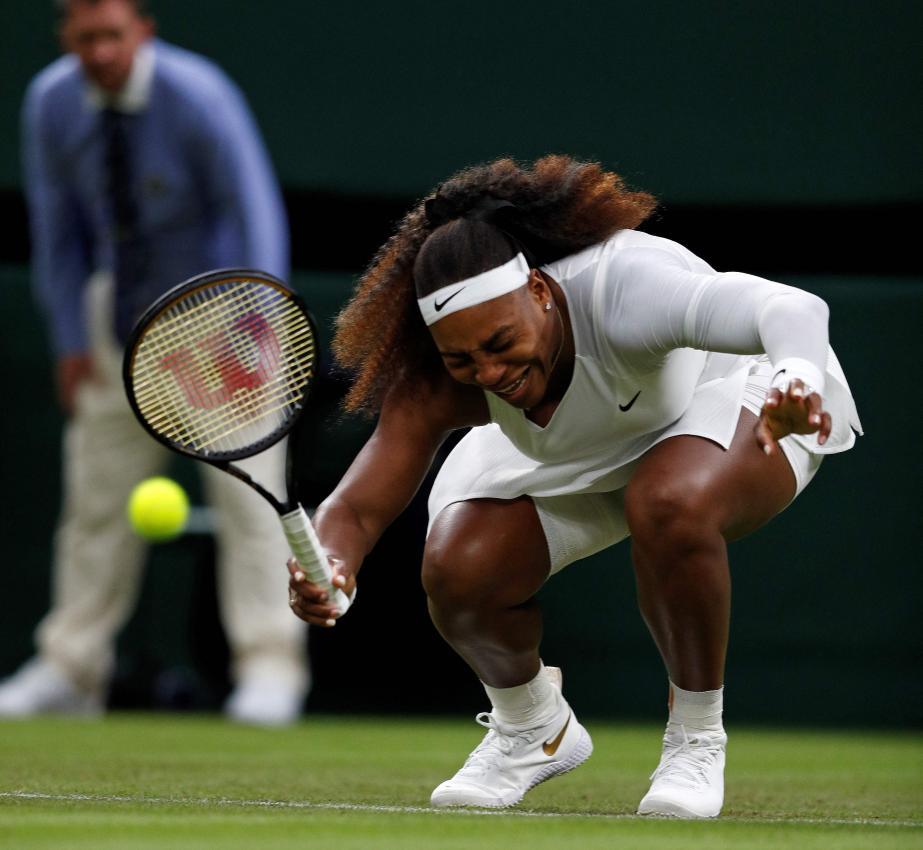 Serena Williams injured her previously bandaged thigh. © APA / afp / ADRIAN DENNIS
Williams is the winner of 23 Grand Slam titles and wanted to win the long-awaited 24th title in one of the four most important tournaments at the lawn classic. The constellation seemed more favorable this time than last, but it did not succeed for the 13th time in a row. "I'm so sorry for her, she is a great champion," Sasnowitsch felt with her opponent. Williams has never been eliminated in the first round in 20 Wimbledon appearances.
Author: dpa