The president chained moments of emotion and tense contacts with the French, not without clumsiness, and the risk of a lack of readability of his approach.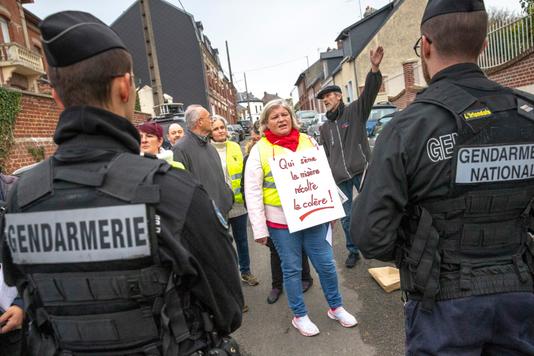 Everything had started so well. This Monday, November 5 in the morning, a wet mist clings to the hillsides overlooking Morhange, a small lost village of Lorraine. It was here, during the "Battle of the Borders" in August 1914, that France experienced one of its worst defeats of the Great War: 40,000 deaths in three days. At the end of an avenue of trees with golden foliage, standing in front of a dedicated granite obelisk "French soldiers fallen gloriously"Emmanuel Macron stands motionless.
Black kepi on beige uniform, General François Lecointre, Chief of Staff of Armed Forces, evokes in a slow voice "Ardor and enthusiasm" hairy ones who then rise to the forehead, their red trousers madder so visible. "The encounter with the opponent is frightfully brutal. (…) The illusions of a glorious and rapid victory fly away as the shells fall and the comrades fall. " The ringing of the dead sounds. The president, whose great-grandfathers all participated in the conflict, laid a wreath in stone silence.
Two days later, change of scenery and atmosphere. Emmanuel Macron summoned his council of ministers in Charleville-Mézières, a first since his election. Coming from the neighboring PSA factory, the Head of State finishes walking the few meters that separate him from the prefecture of the Ardennes when resonates "President of the rich! ". Several people, including "rebellious" militants, call him from the sidewalk. A "You are a crook! " fuse.
"I'm 57, I've never been on the streets, ever. But now, with you, I am obliged », launches a caregiver with gray hair, decided to participate in the blocks of November 17 against the price too high fuels. "We must not aggregate things that have nothing to do, we must not confuse everything", tries Emmanuel Macron, …