Processing of financial documents is a task inherent in all businesses. It requires time, focus and the involvement of the entire finance department.
Processing an invoice encompasses all stages from receipt to payment, see reimbursement, and then its archiving in the account book of the company. This type of task takes time. The team in charge of processing invoices must be meticulous and precise throughout the process, in order to avoid errors.
These last years, the accounting sector attempted to digitize this category of tasks and increase the amount of work assigned to the computer. Thanks to continuous technological advancements, invoice processing can be fully automated.
Machine learning automates and facilitates invoice processing for any type of industry.
The future on the move
Klippa is a company specialized in the digital transformation of companies. Klippa develops software and applications to facilitate the management of several tasks and activities related to companies.
The OCR Klippa Invoices is a fast and reliable turnkey solution, which allows you to process and analyze your invoices in a few seconds. This frees up considerable time that can be spent on tasks more important to your core business. Based on machine learning, Klippa's software is constantly evolving and learning, which allows it to maintain an accuracy rate as high as possible.
OCR (or Optical Character Recognition) is a technology that converts written text into encoded text that is readable and understandable by a computer. For such use as processing invoices, OCR is the ideal technology. When OCR is combined with artificial intelligence, the accuracy rate is much higher. The AI ​​extracts the information that has been defined and transforms that data into usable content.
This article explains why you should digitize the processing of your invoices and why Klippa remains the best choice.
The current situation in many companies
The old, long and repetitive method of manual data entry has become obsolete. The problems caused by this method are numerous: employee fatigue, data entry errors, loss of documents, late payment or processing, etc.
Here is a list of the three most common issues that are seen when entering and manually processing invoices.
Too much room for error and fraud
Manually managing invoices by a team inevitably leads to errors. A typo, a reading error or simply a line error and the whole process has to be redone. When it comes to financial management, mistakes can cost a business dearly and even lead to legal problems.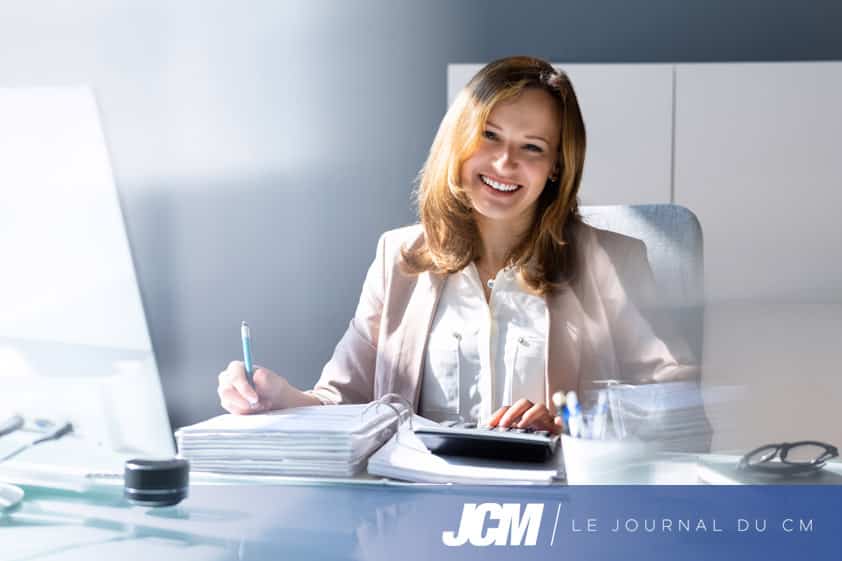 A waste of time and therefore money
Manual processing of an invoice takes time. The time required for each department to process the invoice, not including the time taken by each person to process it, is a very resource-intensive process.
By spending your employees' time on an automatable task, they spend less time working on the core business and producing content for your business.
Unclear process
The whole process takes time, and the risk of losing the document increases the more it needs to be reviewed. Invoices should be read and analyzed by a large number of people. The comings and goings between the different departments, between the different people… In addition, the same data can be extracted by several people several times instead of being extracted once and for all and thus save time and resources.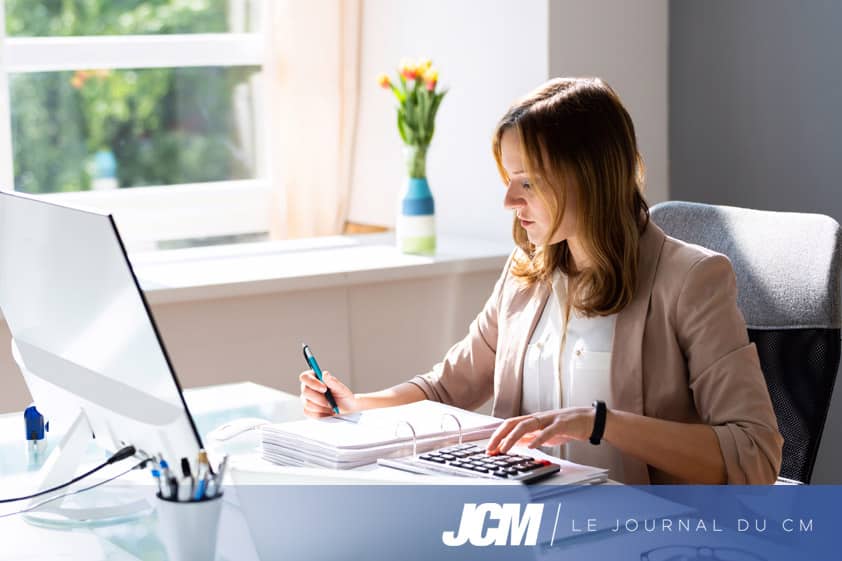 Manual data entry belongs to a time when technology was not as advanced and powerful as it is today. It is now possible to entrust this task to a computer driven by machine learning and artificial intelligence.
Klippa's OCR invoices: The best solution for your needs
Integrating OCR into your invoice processing software will make your job much easier. Klippa has set itself the goal of digitizing business processes. The goal is to put an end to manual data entry – a task that we believe is a thing of the past and can be left entirely to an AI. Klippa looks to the future and develops out-of-the-box software and solutions that facilitate business processes.
Here is a simplified example showing how the Klippa Invoices OCR software :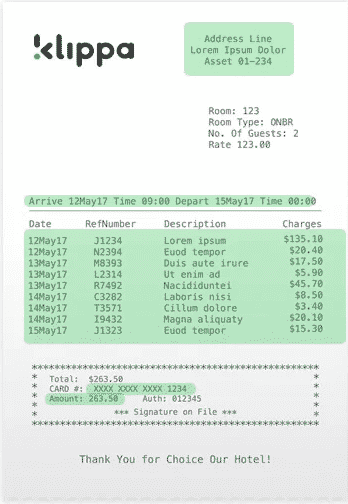 Photograph or submit your invoice to the API, which will read it. Klippa's Invoices OCR is able to process all types of invoices.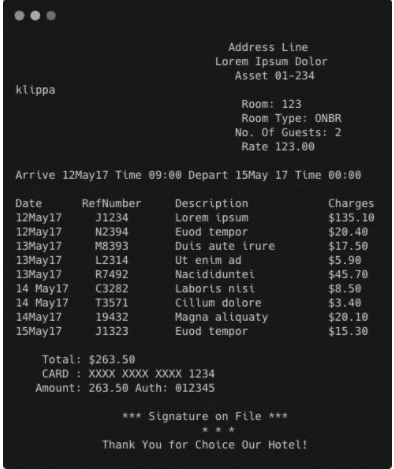 The second step is fully digital. The text is completely extracted from the photo invoice but not yet structured. At this stage, the text is raw and exported in TXT format.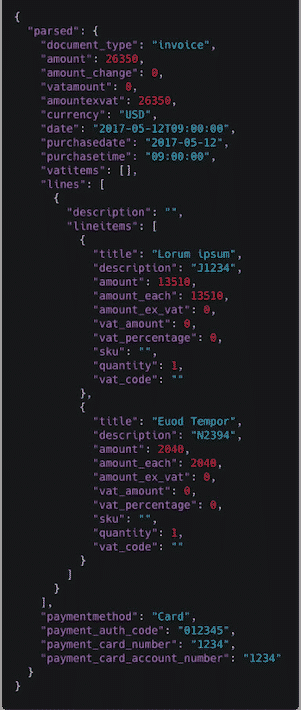 The third step, analyzes and structures the extracted text. It is at this stage that the data is interpreted. They are now extracted, ordered and structured. Ready to be used and integrated into your database, accounting software, ERP. The result is in JSON format by default, you can customize the format you want.
The OCR bills Klippa
Klippa's Invoices OCR is fast and reliable. Klippa does not store any data: only you have access to it via the cloud in a secure server. The software is GDPR compliant and meets all data protection regulations. Fast and reliable, Klippa's Invoice OCR will allow you to process more invoices with greater precision.
Automating your invoice processing will save your business time and money. No more repetitive tasks, lost invoices. Using Klippa's Invoice OCR, choose the best OCR for invoices: accurate, fast, reliable and fraud-detecting.
Optimize your time, your resources and simplify your business life thanks to the OCR Invoices Klippa. To learn more about the How the Klippa Invoices OCR works, go to www.klippa.com.