It will officially hold its world premiere tomorrow, July 1st, but the factory has already revealed a lot about the Mini Vision Urbanaut study car.
The vehicle doesn't look like a contemporary Mini at all, but it's no coincidence: the factory looked at how to translate the brand's core values ​​into a not-so-distant future – above all, intelligent use of space.
Thanks to the electric drive chain of the 446 cm long car, it offers a completely flat space, which has been arranged in an innovative way: the goal was for passengers to see the Mini not only as a means of transport but also as a living space. This is also aided by the fact that the primary controls can be removed: the car can travel without a driver.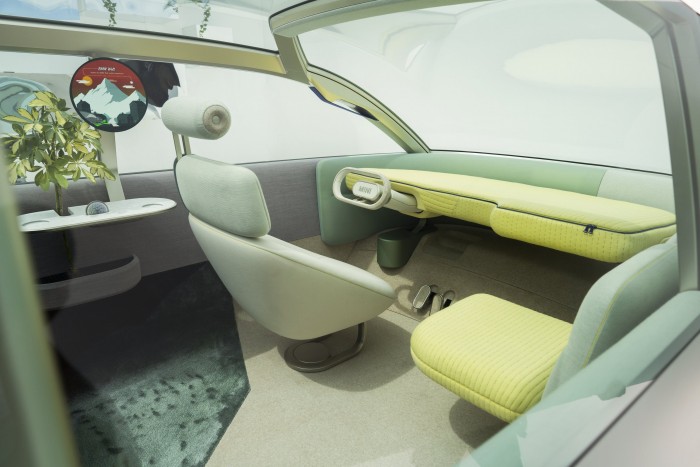 The designers have minimized the number of components, avoided the use of unnecessary materials, and designed everything to be multifunctional, such as a dashboard that also serves as a couch, a windshield that can be opened to let in air, and a circular OLED display as mood lighting. serves.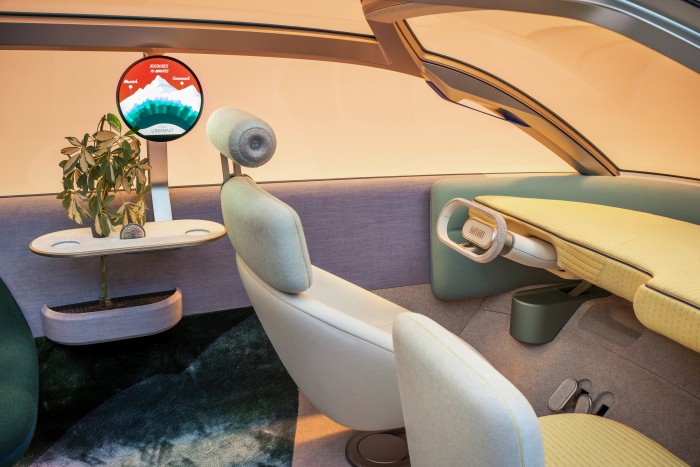 Sustainability has been sought in the use of materials. For example, there is no chrome or leather in the car, but there is recycled fabric, wool and polyester, the floor and handlebars are covered with easily recyclable cork, and efforts have generally been made to make each component from a single material, as this greatly facilitates subsequent recycling.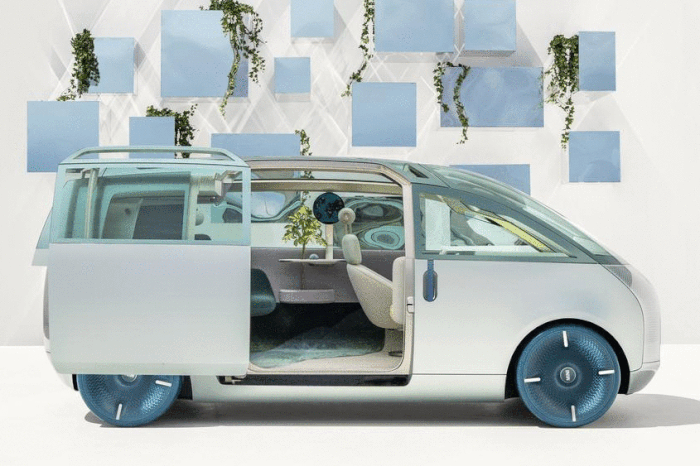 The designers envisioned the interior of the Mini Urbanaut as a cozy space, which also includes sounds and scents. Various musical and perfume themes have been developed that can be associated with three moods (Chill, Vibe and Wanderlust), which use lights and music to help you relax, spin up or experience the journey.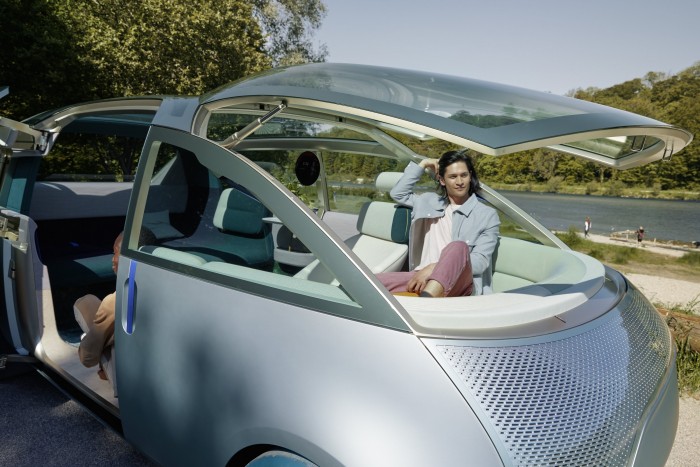 Click here to watch the Mini Vision Urbanaut study car on video as well.
.