Especially in southern and central Hesse, well over 1,000 educators took to the streets on Wednesday, and many daycare centers remained closed. The warning strike will continue on Thursday in Frankfurt and the Rhine-Main area.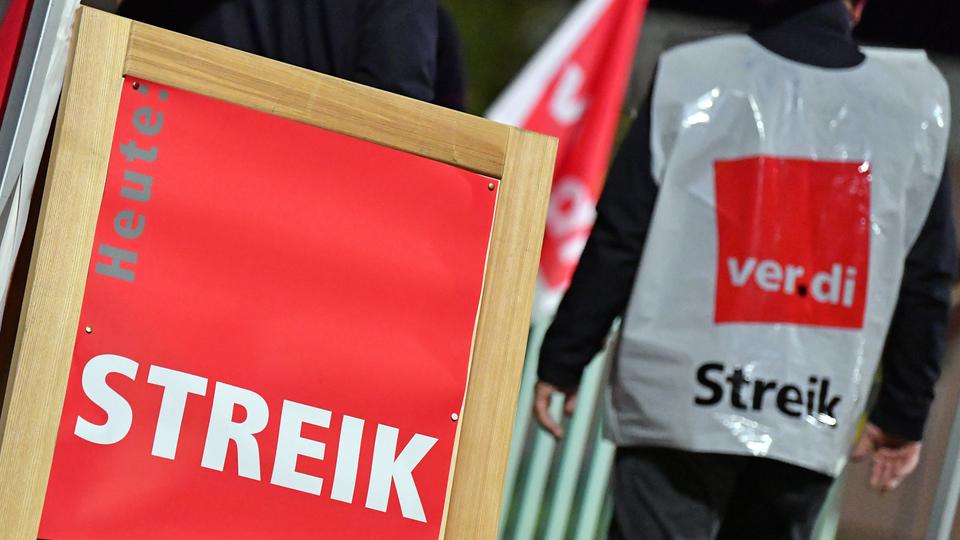 After many daycare centers in Hesse were already closed or only partially open on Wednesday, the warning strike organized by the Verdi trade union will enter the second round on Thursday.
On Wednesday, city daycare centers and care facilities in southern and central Hesse were particularly affected. On Thursday it hits the Rhine-Main area. The city of Frankfurt, for example, asks parents to find out from their daycare center whether emergency care is possible.
Around 1,600 people on the street
According to Verdi spokeswoman Ute Fritzel, around 1,600 people took part in the rallies in Darmstadt, Marburg, Rüsselsheim and Wiesbaden on Wednesday.
In many towns and communities in the region, day care centers and school childcare facilities remained closed or were only open to a limited extent. In Rüsselsheim and Raunheim (Groß-Gerau), for example, all facilities remain closed.
A rally will take place in Frankfurt on Thursday. It is not yet clear how many people will take part. However, Verdi spokeswoman Fritzel expects many educators from the surrounding area.
Nationwide warning strikes
Among other things, Verdi demands more money for the employees in the day-care centers and care facilities, time for pedagogical work through preparation and follow-up times as well as time for the support of interns.
The background to the nationwide warning strikes is the collective bargaining with the Association of Municipal Employers' Associations (VKA). Two previous collective bargaining rounds in February and March ended unsuccessfully. The third round of negotiations will take place on May 16th and 17th in Potsdam.
Verdi union secretary Kristin Ideler said that there had been no rethinking on the employers' side so far: "That's why we feel compelled to step up the pressure again before the next round of negotiations next week."
Last week, more than 3,000 people took part in a warning strike. Facilities in Frankfurt, Hanau and in and around Kassel and Giessen were affected.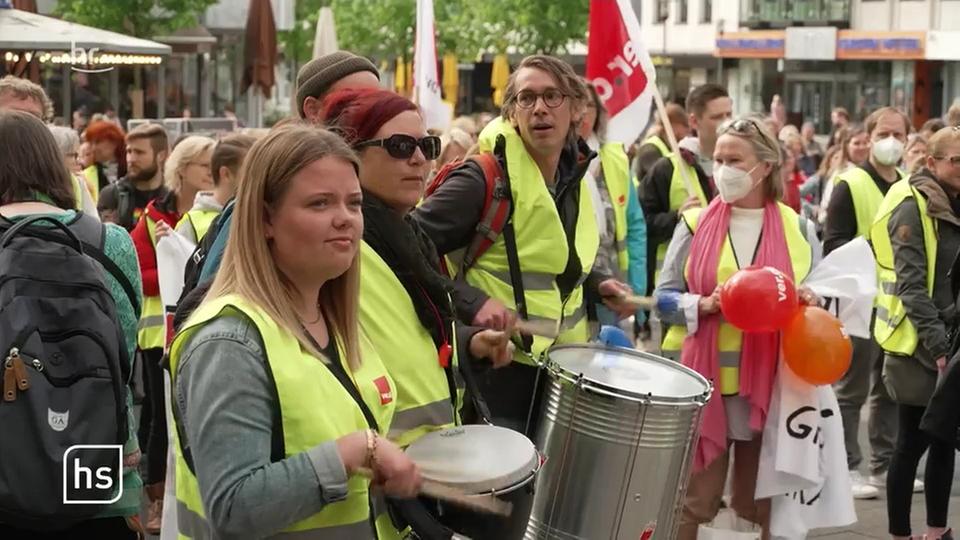 additional Information
End of further information