Before visiting a thrift store in Tarrytown, New York, Jared Beasley had little interest in art.
The non-fiction writer had never written or bought about works of art when he noticed a painting that moved him that day.
What happened next sparked a search to learn more about the artist – an obscure, expressionist landscape painter from Hebron, Theodore Conrath.
Through his research Beasley found in 1949 in the Metropolitan Museum of Art a poem book containing etchings of Conrath.
"It was amazing that someone could be in the Met and a thrift store at the same time," Beasley said.
Now Conrath is back on the list of a renowned New York arts club. A solo exhibition was planned for November in November as a sort of homecoming in honor of the deceased artist who made his way from the small town of North Dakota.
The life of adversity
Beasley and his wife eventually bought about 17 paintings by Conrath from the thrift store, apparently donated by a wealthy family preparing for the move.
"Then I felt very responsible as a writer," he said. "There's a better story to it, I thought."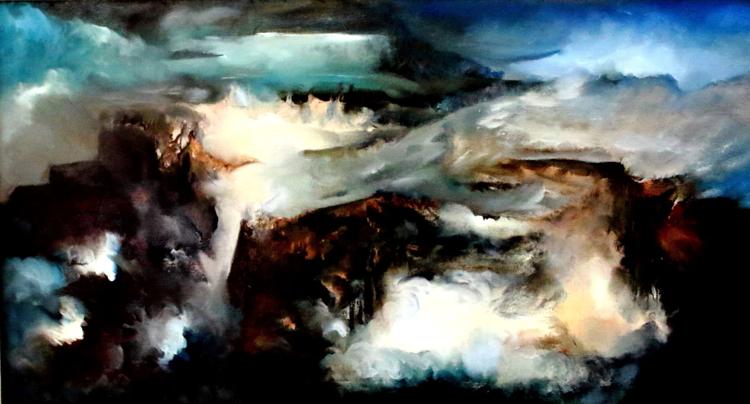 He drew the lively artworks that depict seascapes and cloudscapes with a touch of North Dakota's badlands. Through his research, he acquired a private family history from Conrath's sister Caroline, who owned a gallery in Mandan and died in 2013.
Beasley learned of the adversities in Conrath's early life.
He was a sensitive child. Two fingers on his right hand were put together when he was burned as a baby from a hot stove, although Conrath felt the accident as an advantage for distributing color.
Beasley said Conrath has also experienced a physical disability and can neither ride a bicycle nor drive a vehicle.
His family was imprisoned for years in Germany during the Second World War when they traveled there to collect a legacy.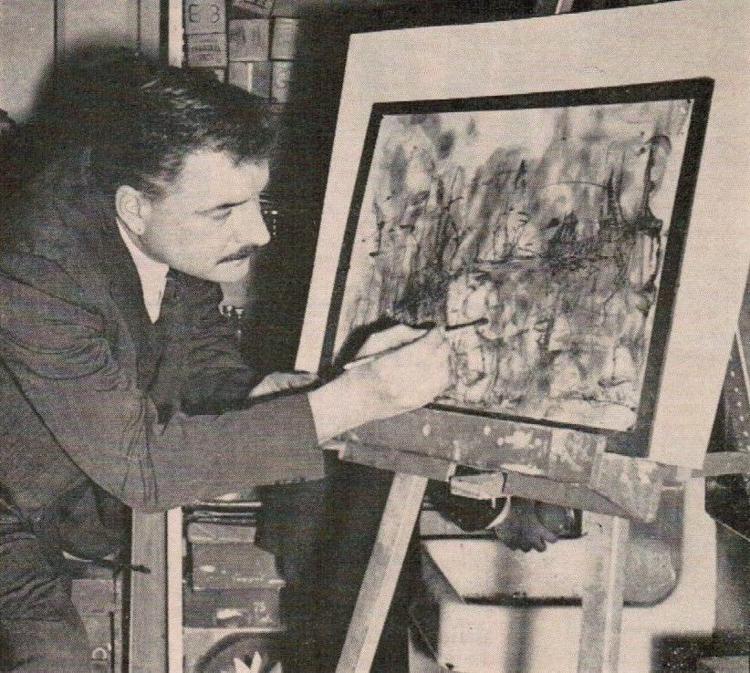 Conrath was drafted for military service in the South Pacific and dismissed in 1943, but returned to North Dakota after suffering a post-traumatic stress disorder, Beasley said.
"I started to see these pictures in a different light," he said. "I thought they were incredible."
Early artist
Conrath was a gifted artist and sculptor from an early age, making busts of two governors and receiving local awards for his art.
Henry Mische, board member of the Hebron Museum and Art Society, knew Conrath from his childhood in Hebron.
"He was in town, and I was in the countryside, we did not meet too often, I know him, I went with him to high school," the 97-year-old said. "He was just a rather quiet guy around Hebron, he was more on his own."
Tribune archives describe Conrath's early work in North Dakota and New York, including a 1962 exhibition at Key Gallery and recognition by the National Arts Club (1949).
Conrath moved to New York in 1944 after missing two art scholarships during the war. However, he studied with well-known artists such as the illustrator John Groth and the painter Zoe Beiler.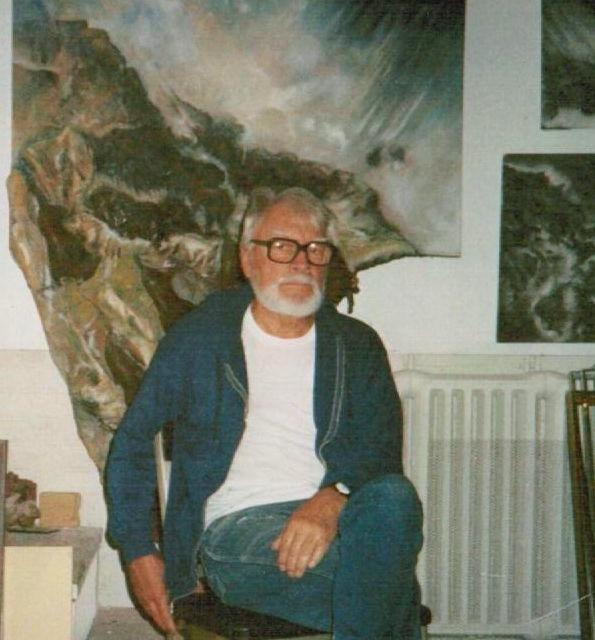 He married, became a teacher and had a daughter. After retiring in 1981, when he acquired a studio, he devoted himself to his art. His later work showed more abstraction, according to Beasley.
Conrath died in 1995 as a result of a stroke. He was 74 years old.
"He never really got into the scene," Beasley said. "He showed some and got some positive reviews and sold some paintings, but he was a very private guy and had a lot of problems."
"A whole new, wonderful world"
The Tribune contacted several artists from Bismarck and Mandan near Conrath's generation, but none was familiar with his work.
In addition, the National Arts Club lost the documentation of Conrath, probably when the group digitized their records. Conrath slipped through the cracks.
"These are the very people I'm drawn to," said Beasley, who is researching to write about the history of the Conrath family.
He was able to resume Conrath in the National Arts Club from microfilmed records of the Smithsonian Institution.
National Arts Club registrar Robert Yahner said Beasley's discovery of Conrath was "truly remarkable."
"He just opened a whole new, wonderful world," said Yahner.
Conrath's work calls for the creative energy and individuality of Yahner's "liberation" of painters in times of war.
Founded in 1898, the National Arts Club is a private member club that seeks to promote the arts through exhibitions, programs, lectures, and other public events.
Most member artists come from the East Coast, from larger cities or from other countries.
"It's kind of unusual where a young man from afar has found his way here," said Yahner.
The dates for the November exhibition of some of Conrath's paintings at the National Arts Club in Manhattan's Gramercy Park are still to come. Yahner said that the exhibition is linked to the establishment of the club's archive center.
Another exhibition at the Bank Square Coffeehouse in Beacon, New York, features Beasley's work inspired by Conrath.
"He let me paint," Beasley said.
Anyone with information about Conrath can contact Beasley at 917-256-9944.
,