"I can't see anything anymore. I can't see my mom's house anymore. I don't know where it is. I feel like I'm cracking. It's not right". These words, Christiane wrote them on the day of the tragedy. The day she lost everything: her house, her memories.
Only a notebook and a pen remain. As the only way to keep track of time. Not to lose your mind. So she writes. She writes tirelessly, mechanically, as if to force her memories not to escape her.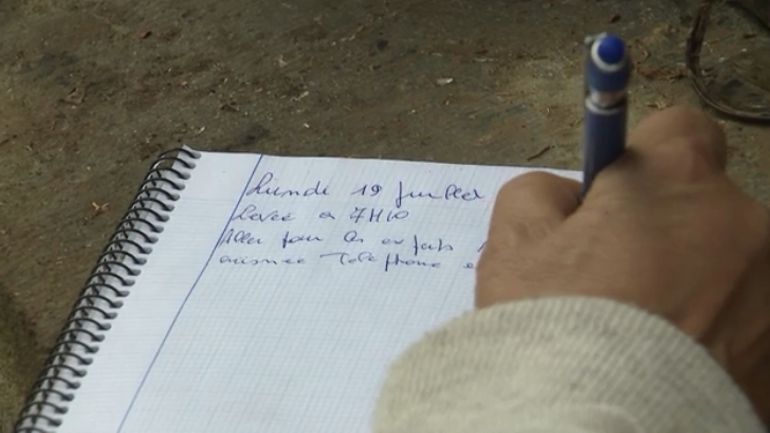 That day, Christiane does not know it yet, but her mother will disappear, carried away by the waters. "My sister felt the house crumble, she told my mom to hold on. But my sister was caught by something herself. She let go of my mom's hand, which has been taken away. , we no longer know where it is ".
Mom told my sister that she loves us all. I feel like she sensed the danger
Before losing her home, before losing her security and privacy, Christiane lost a loved one. "My old boss always said: 'money sore is not fatal '. It's the truth". Because faced with the loss of his mother, his damaged house takes a back seat. Today, questions swirl.
"Without blaming anyone, I judge that a megaphone could have passed through the streets when there was 1 meter of water to tell people to evacuate. I was told that they had passed on the big one. road, but at home, on secondary roads, we did not come ".
"Suddenly, everything stopped. At the end of the phone, nothing more"
Fabrice also lost a loved one in these floods. His "mother at heart", the one who raised him from the age of twelve, when he was rejected by his parents.
Fabrice's godmother also lived along the Vesdre, in Pepinster. Nothing remains of his house except a plant, which miraculously survived on the windowsill.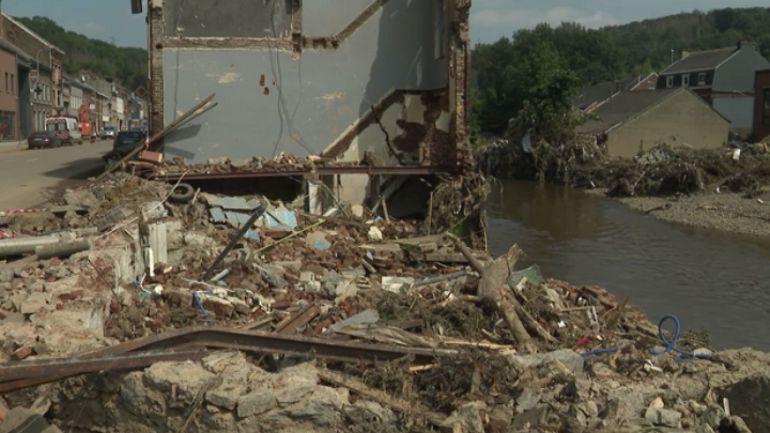 That day, Fabrice is on the ground, in intervention, with the police of Verviers. He's online with his godmother. "She rang me in disaster at 6:25 am because the back facade of the house had fallen. I told her not to move, that we were doing everything to get there. But the water was so high, we didn't. could not make it this far ".
At 8:25 am, suddenly, there was no dial tone, no one behind the line. No more breathing, no more screams. Her last breath was 'I'm scared'
"We feel helpless. We say to ourselves' qWhat could I have done? ' It is a huge pain. There are no words to explain "
Since the tragedy, Fabrice's hours of sleep can be counted on the fingers of one hand. Relentlessly, he provides assistance in the field, with all the teams of the local police and the emergency services. "As long as I'm working, I can hold on, to help others as best I can."
The impossible mourning
But as if the disappearance of the loved one was not enough, the water also takes away all the memories. No more old toys, no more pictures, no more books.
The only memories I have are in my head and in my heart
At the time of the interview, the body of his godmother has still not been found. Enough to make mourning even more difficult.
A few kilometers further on, in Verviers, the Vesdre tore off the entire back facade of Philippe's childhood home. This is where his mother and sister lived. The body of his mother has been identified, that of his sister cannot be found.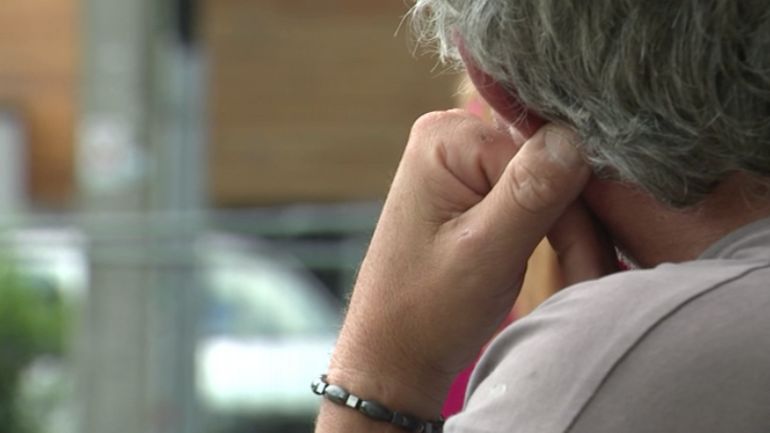 "It was a dead end. Even the best swimmers would not have made it. Now, what I would like is for the body to be found, so that I can mourn."
Despite the questions that remain, despite the wait, despite the pain, Philippe tries to stay positive.
Finding the responsibilities will not bring life back to the dead.
Life has visibly hardened this independent from the region. "I look for positive things in misfortunes. It is my strength. By dint of living things, we relativize ". What he takes away from all this ordeal is this call of nature: "I hope that we will learn lessons from the life we ​​lead, that people will realize that we consume indiscriminately without respecting the land. There is a lot of work to be done on this side. What I want is that everyone finds a normal and healthy life ".
Philippe's mother and sister have always loved their neighborhood. The birds, the greenery, the Vesdre, the floods, the floods. Paradoxically, this stream that they loved above all will have lost them.
"But again, I see the positive. They returned to their source, to the water's edge as they liked it."