According to him, as far back as last June, it was concluded that the domestic health system is not ready for the mass influx of victims
Photo: Nina Zotina / RIA News

Leonid Roshal, president of the Research Institute for Emergency Pediatric Surgery and Traumatology, told Kommersant that last June a closed meeting was held at the ONF site with the participation of representatives of the Ministry of Health, the Ministry of Emergencies and the Ministry of Defense, which discussed the provision of medical assistance in various regions of the country with the mass arrival of victims.
According to Roshal, at that time no one knew what would happen in early 2020, and the conversation itself was connected with concern about the readiness of the public health service to provide assistance in various emergencies.
He admitted that at that time, the meeting participants came to the conclusion that the domestic health system is not ready for a massive illness.
Roshal announced Russia's approach to the peak of the coronavirus epidemic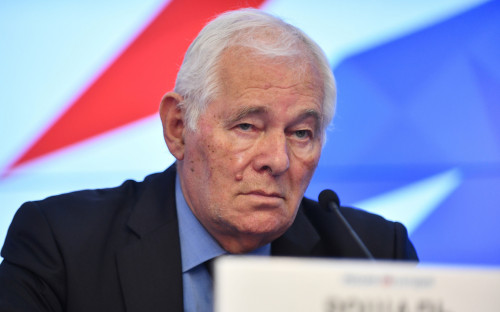 Roshal also noted that the meeting specifically called for the task of helping patients on the spot, rather than transporting them to Moscow and St. Petersburg. "Everywhere in Russia there should be enough manpower and means to eliminate the consequences of the tragedy," – such a conclusion was made according to the results of the discussion according to the head of the Research Institute of Pediatric Surgery.
"We held this meeting behind closed doors, and it was probably necessary to scream in full throat," said Roshal. "Departments agreed that something needs to be done. But they didn't have time either, "he added.
As of May 5, 155,370 infected were identified in Russia. Most of all cases (more than 100 thousand) in Moscow, Moscow region and St. Petersburg.
.