After a Thom Browne, Louis Vuitton and Gucci Edition, Giuseppe has designed a Samsung Galaxy Z Flip 3 Sport Edition this time around the Adidas brand.
The Samsung Galaxy Z Flip 3 is expected next month, as the successor to the Galaxy Z Flip (5G). Just like last year, Samsung will also release a Limited Edition that will again be designed in collaboration with the American fashion company Thom Browne, LetsGoDigital reported exclusively earlier this month. This information has now also been confirmed from South Korea.
Graphic designer Giuseppe Spinelli has already made a series of 3D product renders of the upcoming Galaxy Z Flip 3 Thom Browne Edition. Purely for entertainment, Giuseppe also designed a Galaxy Z Flip 3 Louis Vuitton Edition and a Galaxy Z Flip 3 Gucci Fashion Edition. This time the Italian graphic designer has created an Adidas Sport Edition.
The Adidas theme doesn't just come out of the blue. Two weeks ago it was announced that sports brand Adidas has filed a lawsuit in New York against Thom Browne, because of the three characteristic stripes that are incorporated in the logo – of course these stripes can also be found in the Limited Edition smartphone from Giuseppe.
The Samsung Galaxy Z Flip 3 Adidas Sport Edition by Giuseppe has a black housing with three white stripes. The Adidas logo is also incorporated into the design – in the same way as the Thom Browne logo was incorporated into the original Galaxy Z Flip Limited Edition.
Samsung Z Flip 3 Sport Edition
Partly because it concerns a different color scheme, the two smartphones certainly do not look the same. Where the Thom Browne edition mainly exudes luxury and exclusivity, the Adidas edition looks more sporty.
Presumably, the Samsung Z Flip 3 will receive an IP rating for the first time. Although the folding phone will not be completely dust and waterproof, the device will be made water resistant for the first time – which is of course a big plus. Also for those who like to take their smartphone with them while jogging.
The Limited Edition package will not only consist of the Galaxy Z Flip 3 / Galaxy Z Fold 3. During the Unpacked 2021 event, Samsung will also announce the Galaxy Watch 4 Classic smartwatch and the Galaxy Buds 2 earbuds, these products are expected in the same themed and also included in the Limited Edition packaging – just like last year.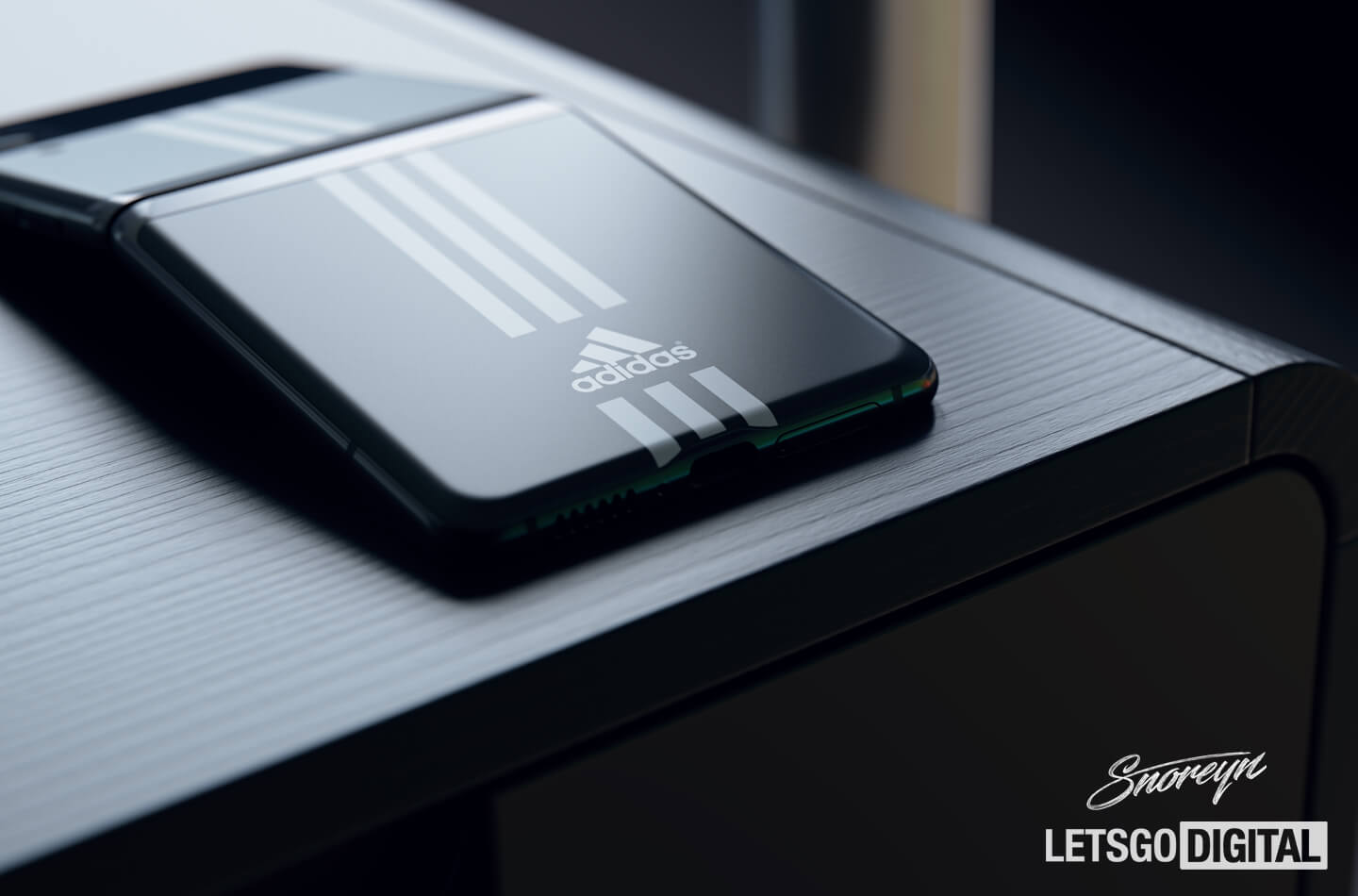 Adidas lawsuit against Thom Browne
Coming back to the current case between Adidas and Thom Browne, Adidas has long used three stripes that can be found on just about all Adidas products. These three stripes are also included in the logo with cloverleaf emblem. Just like the newer logo, which has become three black bars – as seen in Giuseppe's Galaxy Z Flip 3 concept.
Fashion brand Thom Browne also uses stripes, which according to Adidas show too much similarity. In addition, Thom Browne has continued to expand its product range, where initially it was only for formal and business wear, the company now also sells athletically styled clothing and sports shoes, according to Adidas.
The indictment also states that Adidas already entered into talks with Thom Browne in 2018, after the latter filed various trademarks to register their stripe pattern in Europe and America – Adidas has objected to this. The talks have subsequently not led to a solution, so that Adidas has now decided to start a lawsuit.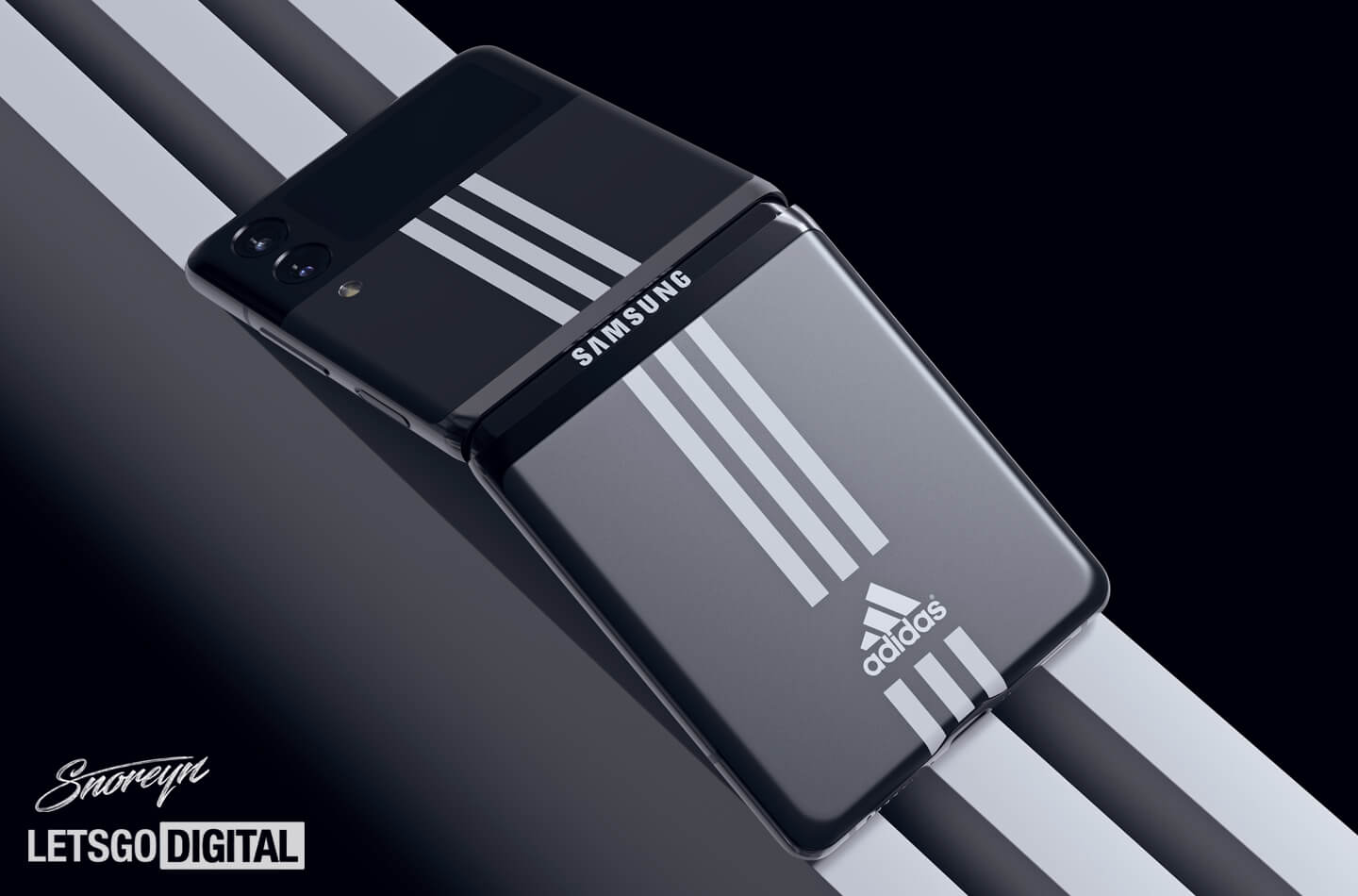 Adidas has also often started a lawsuit to protect its iconic stripes, including against Ralph Lauren, Tesla and FC Barcelona. It is this same FC Barcelona that entered into a three-year partnership with Thom Browne in 2018 – another sign for Adidas that Thom Browne also focuses on athletes.
Adidas demands in its lawsuit that Thom Browne immediately stop selling clothing and footwear with three stripes. The sportswear giant also wants damages, including a return of all of Browne's profits from the sale of the allegedly infringing sportswear.
Thom Browne has now announced in an official response that the company has been using the same logo and the associated red/white/blue stripes for 12 years. The company therefore does not see why Adidas is suddenly making a problem of it. Moreover, the two companies would be aimed at a different target group, where Adidas appeals to athletes, Thom Browne is mainly a luxury brand. The judge will have to determine which of the two is right.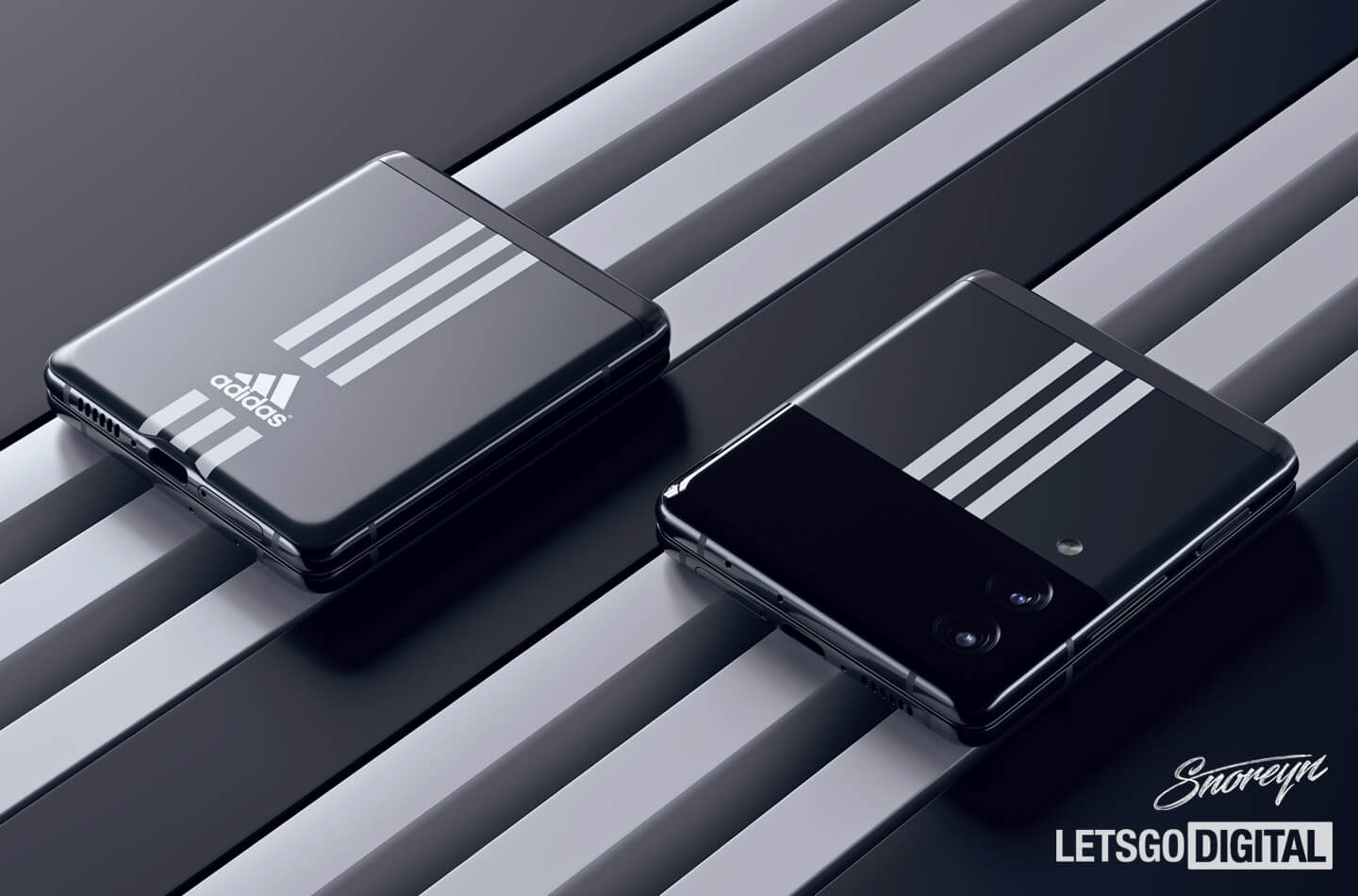 However the lawsuit ends, there's a good chance that the Galaxy Z Flip 3 Thom Browne edition will already have been officially launched by then. It remains to be seen whether this will have any consequences in the future.
Samsung will probably not want to get involved in the case. Finally, the company has also recently collaborated with Adidas, for example, a unique Samsung Galaxy Buds Pro Adidas Originals Special Pack was launched in South Korea in April this year. Adidas has also designed various phone cases, including for the Samsung Galaxy S21 series.
On August 11, 2021, Samsung will organize a major event, during Galaxy Unpacked 2021, the Z Fold 3 is also expected in addition to the Z Flip 3. Simultaneously, Samsung will also announce the Galaxy Watch 4 and Galaxy Watch 4 Classic smartwatches, as well as the Galaxy Buds 2 wireless earbuds.
Note to publishers : The Galaxy Z Flip 3 Adidas Sport Edition is a concept smartphone created by graphic designer Giuseppe Spinelli (aka Snoreyn). The product renders are for illustrative purposes only. This product has not been officially released, nor did Samsung Electronics announce a partnership with sports brand Adidas. You can use the images for your own website, YouTube and/or social media channels, please be so respectful to include a clickable source link into your publication.