Notwithstanding the federal negotiations, Victoria has its own law on equal opportunities, which allows religious institutions to discriminate in certain circumstances.
On Saturday, Attorney General Christian Porter appealed to state and territory governments to update their laws to meet the federal government's recently announced request to remove exceptions that allow religious schools to expel students for their sexuality.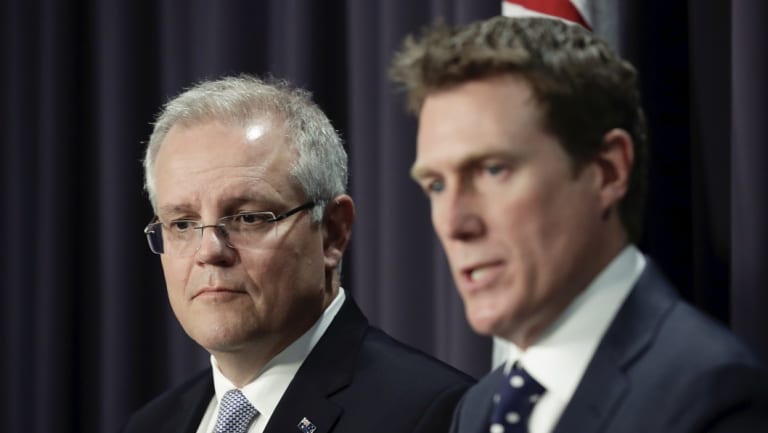 "Of course, it is up to individual states and territories to respond to the Ruddock review when they are published and to ensure that their laws reflect the position of the Morrison administration," Porter told Fairfax Media.
Liberal Liberal spokesman David Davis said LGBTI students should not be unfairly treated for their sexuality or identification, signaling that the coalition would change the law if elected in November.
"This includes the coalition's willingness to legislate to clarify and ensure that no gay student is excluded or excluded for its sexuality," Davis said.
Loading
The Andrews government has not said whether it would seek to reverse laws that currently allow schools to evict LGBTI students. However, it has committed itself to reintroduce laws that would weaken the ability of religious groups to discriminate by introducing an "inherent requirement test" if re-elected on 24 November.
The inherent requirement test was scrapped in 2011 by the coalition.
Groups may continue to discriminate against potential employees, but only in limited situations where they can prove that religious beliefs are an inherent requirement of work. For example, a gay person who wants to be a school gardener would be better protected by the proposed legislation, but a lesbian who wants to teach religious studies at a Christian school could not do so.
"The Andrews government's amendments to the Equal Opportunity Act were rejected by the Liberals in parliament," a government spokeswoman said.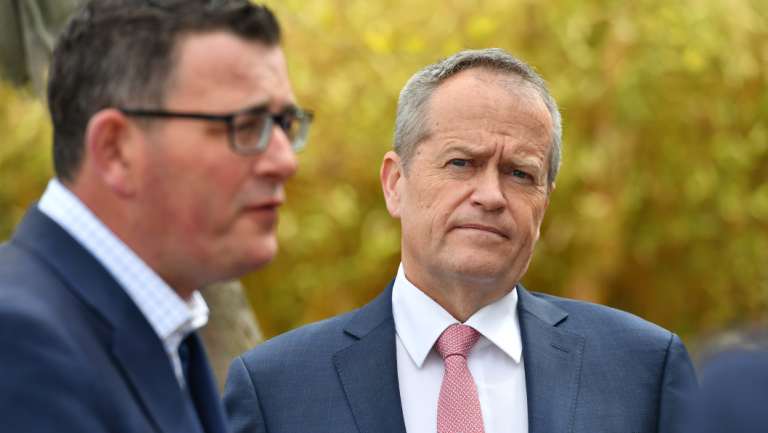 "If we are elected, we will reintroduce these amendments to ensure that LGBTI Victorians are free from discrimination while protecting religious freedom."
Meanwhile, Green Party MP Sam Hibbins confirmed that his party would seek to reintroduce a bill that Labor and the Coalition had signed two years ago, which would have repealed the right of religious schools to treat students as gay.
"With the leaders of the three major parties now committing to change federal law to ban discrimination against students, Dan Andrews and Matthew Guy have no excuse to reverse their opposition to the change in the law in Victoria," he said.
Anna Brown, co-chair of the Equality Campaign, said independently of how Canberra changed the Sex Discrimination Act: "In 2018, it's time for Victoria to remove obsolete laws permitting religious institutions, students, teachers and even family members Discrimination against violence and disability ".
Loading
Prime Minister Scott Morrison said the existing federal laws had been introduced under laboratories, but alleged that religious schools did not seem to eject LGBTI students even though they were technically allowed.
"You do not want to discriminate on this basis when it comes to expelling students on this basis, it's not really happening in the schools, to the best of our knowledge, so we're just working to close that gap so quickly and so on as cooperative as possible, "he said on Saturday.
Farrah Tomazin is an investigative reporter for The Age with interests in politics, social justice and legal affairs.
Fergus Hunter is political reporter for Fairfax Media, based in the Houses of Parliament.