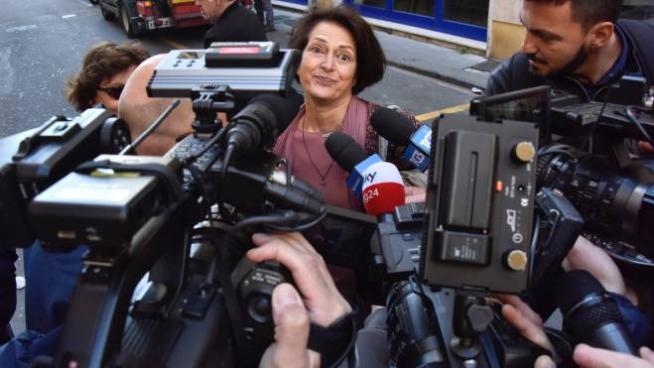 Livorno, 19 April 2019 – The trial a. Ended with the sentence to life imprisonment a Fausta Bonino, held responsible for the death of four patients at the Piombino hospital. Bonino was accused of having killed in the period between September 2014 and September 2015 ten people who were admitted to thePiombino hospital. The sentence only gives her 4 of these deaths and the absolves for the other six cases because the fact does not exist. Bonino was also acquitted for abuse of office. The sentence was read after five hours of council chamber by the judge Marco Sacquegna. "We were surprised by the fragmentation of the cases," he commented defense lawyer Cesarina Barghini – and certainly we will appeal»
There defense of the woman had requested and obtained access to the abbreviated procedure.
Fausta Bonino, 57, a nurse at the Villamarina hospital in Piombino, was arrested three years ago because suspected of killing a series of patients during their stay in the anesthesia and resuscitation department. The cases examined by the Public Prosecutor of Livorno are ten and all date back to the period from September 2014 to the same month of 2015. For the prosecution those deaths were caused by the "deliberate and out of the prescribed therapies" use of heparin in doses such as to "cause death" caused by sudden bleeding.
The turning point in the investigation dates back to March 30, 2016, when in the face of a long series of unclear deaths in the Piombino hospital, the nurse was arrested by the Nas carabinieri because she was initially accused of causing the death of thirteen people (she subsequently went down to ten). A month later, on April 20, 2016, the Court of Review of Florence cancels the order of custody in prison and Fausta Bonino is released from prison. The investigations are going ahead and in December 2017 the expert report is filed which certifies that ten of the suspected deaths that occurred in the Piombino hospital during the period under examination are compatible with the administration of heparin. On June 1, 2018 the Prosecutor's Office of Livorno closed the investigation and Fausta Bonino – meanwhile suspended by the ASL – was accused of multiple aggravated murder. The nurse, however, proclaims herself innocent throughout the whole affair. Today the first instance sentence of a trial case, however, destined to last still in the other degrees of process.