Guanajuato, Guanajuato. June 8, 2021.- With the slogan "Donate Blood so that the world keeps beating", Guanajuato intensifies the donation of blood in the 46 municipalities.
Georgina Tavares Castro, Responsible for Nursing and Apheresis, for 18 years at the State Center for Transfusion Medicine urged Guanajuato residents to join this day and accept the invitation to donate blood as a gift of life.
The State Center for Transfusion Medicine is the only institution in the state that carries out a permanent campaign to promote voluntary blood donation
There are also 17 bleeding stations distributed in the different hospitals of the State Health Secretariat where you can go to make a donation, either by altruism well directed to a particular person
For safe donation, certain characteristics must be met, which must be met, be of legal age, be under 65 years of age, weigh more than 50 kg, be physically healthy, do not consume medications in the last 7 days, have not suffered symptoms such as fever tiredness shortness of breath, chest pain, runny nose, sore throat in the past 15 days.
Not having lived closely with newly diagnosed COVID-19 patients, not having hepatitis, syphilis, brucellosis or HIV, not having consumed alcohol in the last 48 hours.
The equipment used is completely disposable, which guarantees no contagion when going to donate.
For this reason he reiterated that donating blood is donating life, you can go to the different blood banks in the state on a voluntary basis.
With the pandemic, measures have been increased and changed in order to guarantee the safety of users and continue with the supply of blood for patients in emergency situations.
In each bleeding station there is a sanitary filter prior to the entry of all users to the unit, which includes taking the temperature, a talk regarding the symptoms of respiratory ailments and sanitizing hands with disinfectant.
In the areas of Infectious serology, as well as Immunohematology, it has recognitions that allow to certify the quality of the blood products that are provided for the care of patients by the Ministry of Health throughout the state.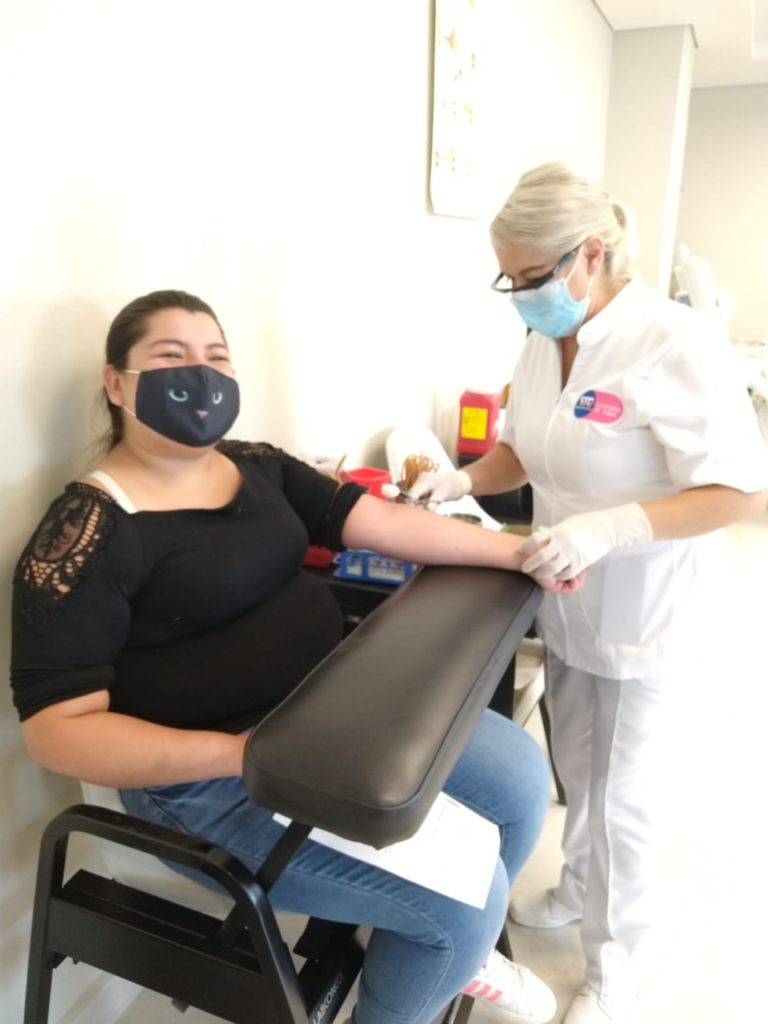 .