Maria Kolesnikova


(Photo: Sergey Grits / AP)

One of the leaders of the protest, the head of the headquarters of Viktor Babariko and a member of the coordinating council (CC), Maria Kolesnikova, told RBC about possible positive changes that could occur in case of support from Moscow.
The CC member believes that Russia can facilitate dialogue between the Belarusian authorities and the opposition. Kolesnikova noted that it would be "very good". At the same time, Kolesnikova emphasized the determination of the Belarusian people, who "felt the strength to deal with their own problems themselves."
Maria Kolesnikova – RBC: "Belarusians felt the strength to figure it out themselves"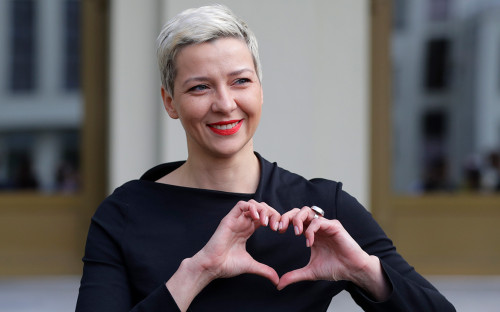 Maria Kolesnikova also announced an attempt to start a dialogue with representatives of Russia. According to her, they sent their vision of what is happening in the country to the Russian authorities through the Russian ambassador to Belarus Dmitry Mezentsev. However, no response has yet been received.
On the eve, Russian President Vladimir Putin and Belarusian leader Alexander Lukashenko held the third telephone conversation in four days. According to the state news agency BelTA, Putin told Lukashenko about talks with German Chancellor Angela Merkel and French President Emmanuel Macron, at which the political situation in Belarus was discussed.
.