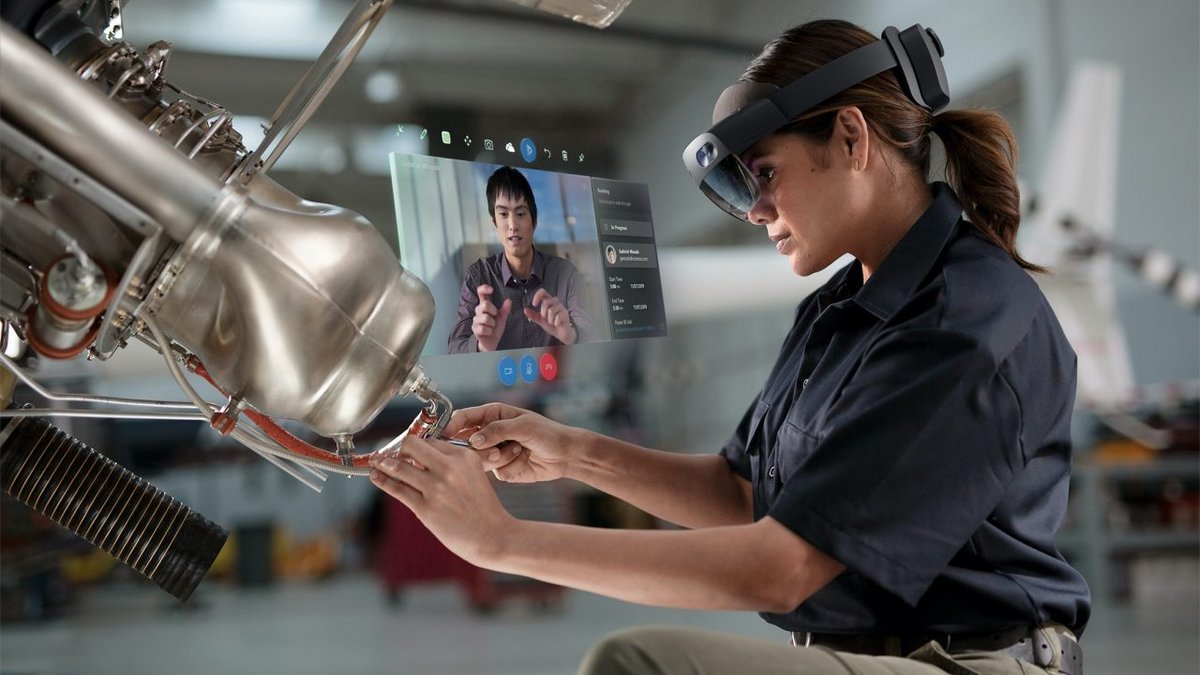 It is finally here. The highly anticipated Microsoft HoloLens 2 augmented reality headset is now available for sale for the humble sum of $ 3,500, as announced by the company on Thursday, November 7th.
Unveiled at the Mobile World Congress (MWC) last February, this new AR helmet is intended to be the most successful on the market, both in terms of display quality and processor power.
A helmet first intended for businesses
Microsoft is primarily targeting business use for its HoloLens 2. The Snapdragon 850 that powers the device is backed by the Microsoft Azure Cloud. Professionals can be guided, assisted, in a number of tasks.
For example, during the MWC, Microsoft introduced the Dynamics 365 Guides software, an application for designing step-by-step guides in a 3D environment for different types of industries. The general idea is to dispense with 2D plans, more complex and less legible, a priori.