In 2035, there will be no more diesel cars or petrol cars in Brussels (nor in several other cities, for that matter). Passage to pedestrian, reduction of parking spaces, kilometer tax … the main road of the car is very congested.
Chance of the calendar, the week when Brussels details this measure, Paris has its first flying taxi fly. The German manufacturer Volocopter carried out a first demonstration flight at Le Bourget airport, to give an idea of ​​what will fly in the sky during the Paris Olympics in 2024, between Paris and Roissy-CDG airport.
The flying taxi in ten years?
Is this the transport of the future? One of them, at the very least. "It is quite credible to imagine today that in ten years or so we will have the first transport of people and goods by flying systems.", Explains Pierre Duysinx, professor in the aerospace and mechanics department at ULiège in the report below (February 2021). Although it will probably be reserved for certain target audiences, such as businesses: "On speaks of 2 to 3% of communications to airports and train stations".
Of course, there is a whole series of questions to be resolved, besides the technology itself: the management of this air traffic, safety, infrastructure (where could it land?), The legal framework, etc. But, as with drone transportation of goods, flying taxis are already no longer quite science fiction.
The cable car
Still in the air, some cities rely on the urban cable car. This is the case in Île-de-France, for example, with the project called "Cable A", presented as a response to the travel difficulties of the inhabitants of Val-de-Marne (restricted public transport network, bus slowed down by traffic jams, etc.). It should make it possible to serve more than 20,000 inhabitants and create around 6,000 jobs. Another example, much closer to home: the Namur cable car.
---
►►►Also read: Namur: the cable car will serve as a means of urban transport from September
---
So much for dreaming, head in the air. But there is obviously no quick fix. "There needs to be a mix of different solutions. In Paris, we can imagine electric boats on the Seine, or sailboats, let's keep dreaming!"Smiles Eric Cornélis, head of the Transport Research Group at UNamur. "MBut not all solutions are possible everywhere. You can't see a cable car in Amsterdam, for example. "
Autonomous cars
On the ground, one of these solutions could be autonomous cars and shuttles. We then imagine shared cars, driving without a driver, which avoid parking problems. There is no consensus on the autonomous car. Pierre Bertin, he believes in it. He is project manager at Traject, a consultancy and design office in sustainable mobility.
"It would minimize emissions, he explains, since the way of driving has an impact on this level. Ultimately, this would free up time since it would no longer be necessary to drive. It would also lead to greater fluidity in traffic since we would no longer have drivers who change lanes all the time or who slow down and accelerate for no reason. And finally, it would improve road safety."This is also the opinion of VIAS, the Institute for Road Safety, which regrets the over-media coverage of certain accidents involving self-driving cars.
However, technology will still have to make progress. Grégory Falisse, mobility expert for urban development at UCLouvain, is involved in the autonomous shuttle project in Louvain-la-Neuve: "To move towards real autonomy, technology must still evolve, but the infrastructure must also be flawless. A growing tree, or even growing grass, can disrupt the shuttle! For the moment, we realize that an autonomous shuttle is anything but autonomous. As soon as it has to deviate from its path, human intervention is required (as part of this pilot project, there is always an operator on board, editor's note)". The technology for self-driving cars is already more advanced, he says.
What means of transport will be required? It is difficult to predict. An autonomous car is still a car. It always generates pollution, even if it is electrical (indirect pollution generated by the production of electricity and batteries). It is not a quick fix either.
Multimodal, connected, shared mobility
The mobility of the future will have to be multimodal, and connected. And for that, the concept of MAAS – Mobility As A Service – should make things easier. The idea is to bring together all the transport services in one and the same application. This allows you to both reserve and unlock a scooter or a bicycle, but also to take a tram, or to borrow a shared car. It plans trips and provides the optimal combinations for a trip.
"The Stib launched a pilot project, and Olympus too, but no application yet really brings together all the transport offers. Ultimately, the idea would be that we could continue to use the same application when arriving in Paris, for example."The data should also help to better forecast traffic, adapt lighting, find parking spaces, etc.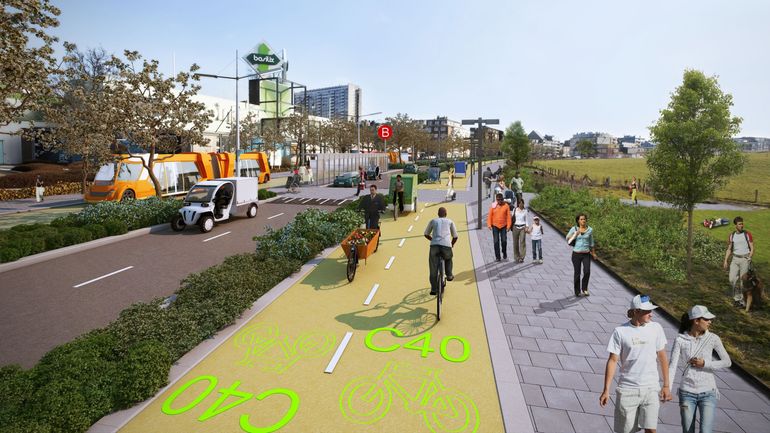 The mobility of the future will also be shared. "It works already good with bikes or scooters, declares Pierre Bertin, from the Traject design office, but it is true that the notion of private property is still well anchored. And then, you have to find the right business model: for cars, only Cambio is profitable. Drive Now, for example, had to cease its activities in Brussels."
The little queen
In short, the future is already in the present. Grégory Falisse is for the theory of small steps: in the short term, the future of mobility is cycling (and Pierre Bertin does not say anything else). "When we see how the electric bike has become democratized and spread in ten years, it's quite incredible, he exclaims. In Belgium, the distance between work and home is 15-20 km on average, there is really interesting potential here!"
The example of Copenhagen and its "Cycle superhighways", its cycle highways is inspiring. The coronavirus crisis has already made it possible to move forward on this track. In Brussels, 40 km of "coronapistes" have been created and the city wants to double travel on two wheels.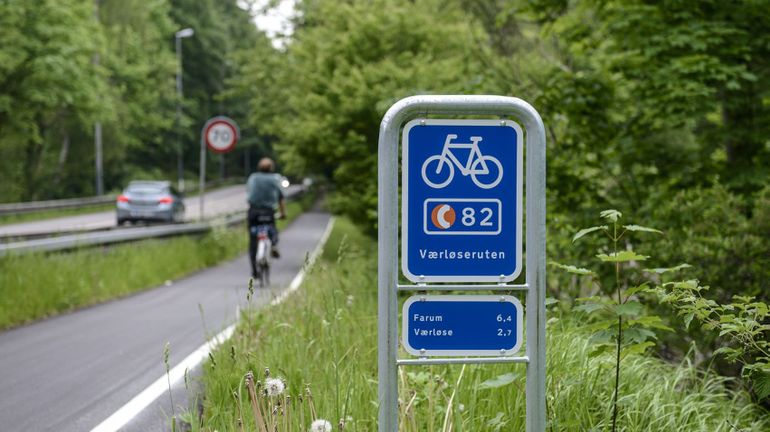 The city will have to continue to adapt, to move towards more sustainable mobility. Develop cycle paths, widen sidewalks but also reinvent oneself to reduce the distances to be covered (see this concept of the quarter-hour city), create neighborhoods without cars, provide urban distribution centers for delivery – by bicycle cargo- goods on the last mile … The list of solutions is long, some have already been launched, others are within reach, or more complicated to set up.
But we must also, and above all, change our behavior. For Eric Cornélis, head of the Transport Research Group at UNamur, it is time to change the paradigm: "Since the Trente Glorieuses, we have praised mobility. It's good to be mobile, to move around, to change jobs, but maybe this paradigm has reached its limits and we will be able to realize that stillness is not that bad. !"