The Singapore University of Technology and Design launched in April a site in which it shares predictions of the dates of the end of the Covid-19 pandemic based on the data provided by the different countries, updating them daily.
Despite explaining that he has knowledge of pandemic patterns and that he focuses on concrete and reliable data, the University responsible for the forecasts warns that these are "uncertain in nature" and should therefore be viewed with "caution".
"Excessive optimism based on predictions of the end dates of the pandemic is dangerous because it can cause us to neglect discipline and control, leading to an increase in cases of infection", he stresses.
Looking at the graph about the end of Covid-19 in Portugal, you can see that the forecast points to May 9 this year as the date on which 97 percent of the expected infection cases will have already occurred, in total, for the country. Eleven days later, we are expected to have reached 99 percent of cases.
The estimate points July 17, 2020 as the day Portugal will have its last case of infection, so the crisis will, in this scenario, be 100 percent controlled, without the appearance of more cases. This does not mean that a new wave of Covid-19 cannot come later.
Comparing Portugal with the neighboring country, the forecasts are similar. Spain is, however, at a slight disadvantage, with the last case of Covid-19 in the country expected to appear only on August 2.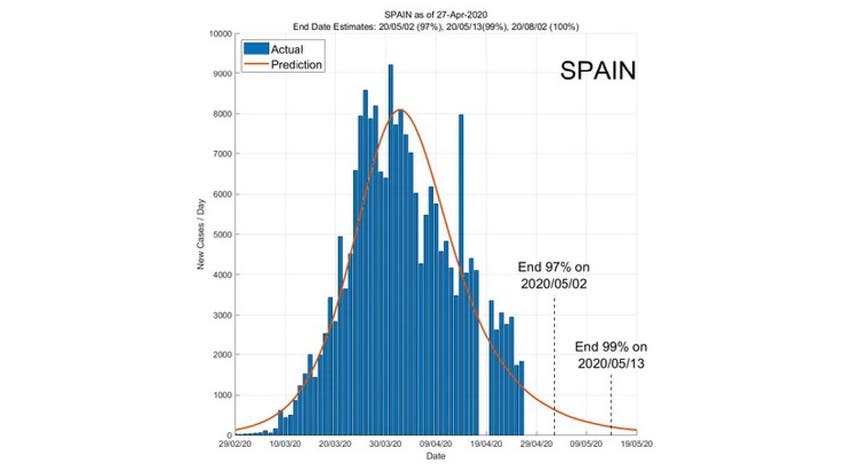 In the United States, the country currently most affected by the pandemic, the University predicts that 99 percent of the expected cases will have occurred on May 28. However, the last case of Covid-19 in the US may only appear on 9 September.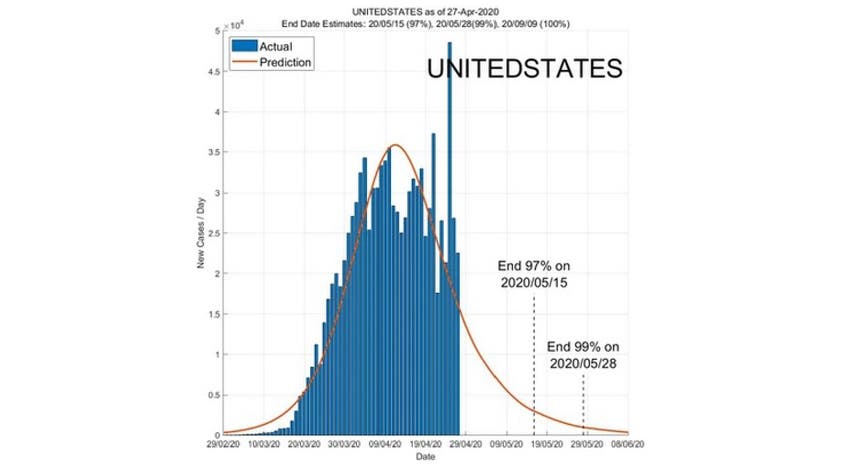 Researchers at the University of Singapore also present a graph with the global estimate, according to which 97 percent of expected cases will be registered by May 30. As of June 16, 99 percent of cases worldwide may have been diagnosed, with the latest cases of infection expected on December 1, 2020., meaning the eventual end of the pandemic later this year.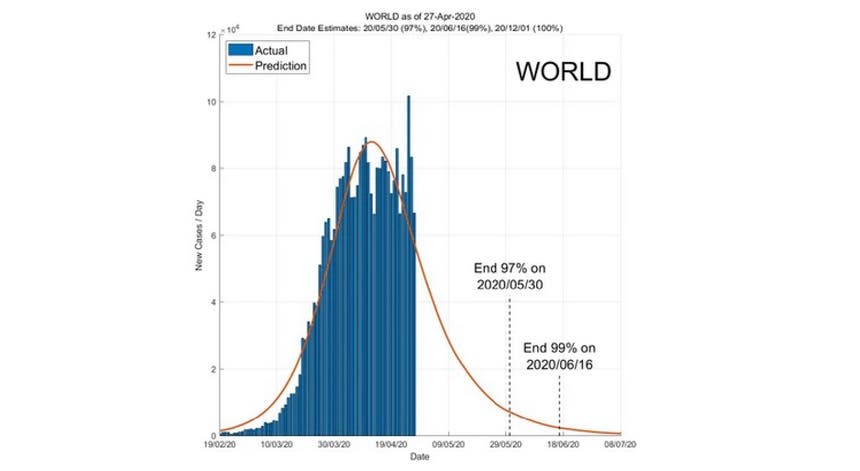 The new coronavirus has infected more than three million people globally since it first appeared in China in December last year. Of that total, more than 200 thousand people died and another 868 thousand recovered from the disease.
.