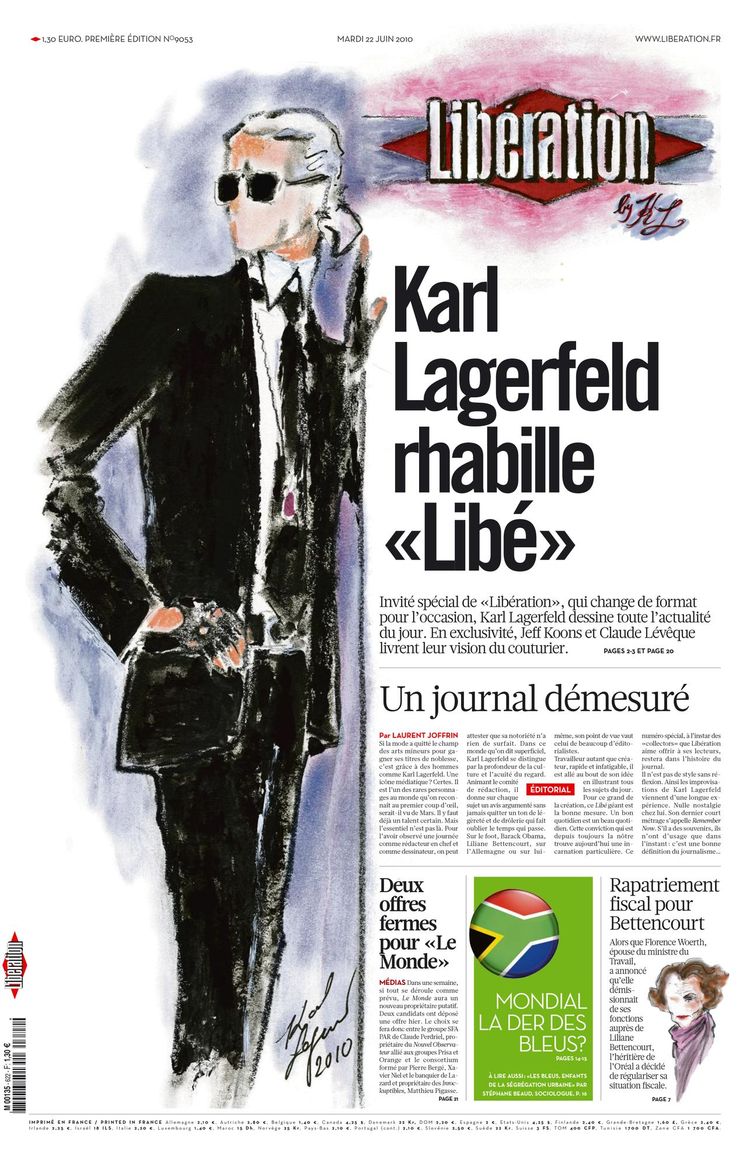 When Lagerfeld redesigned "Libé"
Disappearance.
A colleague remembers this 21st of June 2010 as if it were yesterday. That day, Karl Lagerfeld had come "redraw Release" as a special guest. The fashion designer, smoked glasses, powdered catogan, black jacket and white shirt with a collared collar, observed the model of daily life displayed on the wall, followed closely by a butler in livery with a silver tray where a bottle of Coca-Cola was enthroned. light, the cute sin of the fashion designer (he drank gallons).
So was Karl Lagerfeld, outrageous in his manners and his pace, offbeat in every way, ostensibly fortunate, cantor of no limit and spendthrift assumed, he who had lived only in luxury and his attributes.
The designer died on Tuesday in Paris.
Click to browse this special issue (subscribers)
Read our article: "Karl Lagerfeld goes away"


.