Camera teams from all over the world are lined up on the steps of the New York Criminal Court in Lower Manhattan. They all hope for dramatic images of former president Donald Trump who will probably have to report soon for possible tampering with election funds.
The converged media – there is a sizeable delegation of Russian state broadcasters who like to put their own spin on it – would like to film the kind of pictures that have already been invented and circulated by AI (artificial intelligence): a frantically floundering and screaming Donald Trump dragged in hand and foot by tough New York cops. Of course they are fake photos, but the so-called 'authenticity' of which is now impressive thanks to computer-controlled image processing.
It certainly won't go that way, because neither Trump nor the New York justice system needs those kinds of embarrassing pictures. It is more likely that Trump's team of lawyers will negotiate with the prosecution about an "appropriate" time for Trump himself – through the back door – to handle the formalities. According to the American media, this will not happen until next week – contrary to previous belief – after a special jury has considered the case.
'Perpwalk'
Those formalities await any other defendant in this court. This also includes the so-calledperp (from perpetrator=perpetrator) walk' for which all the media are now ready. That's a painful walk past the media. Famous and notorious perpetrator walks at the time were those of Lee Harvey Oswald (the prime suspect in the assassination attempt on President John F. Kennedy who was himself shot dead during his walk by nightclub owner Jack Ruby), that of the Russian arms dealer Viktor Bout (recently sent back to Russia) and the French former minister Dominique Strauss-Kahn who had assaulted a hotel employee.
During such a perpetrator's walk, the media can call questions to the suspect. Often that is: 'did you do it?' And that calls the suspect something back or he / she remains silent. But does Trump want that circus? Maybe not, but the victim role he plays with verve in this case does him no harm. After several appeals to his supporters to support him, an additional $1.5 million would have been credited to some Trump-affiliated account this weekend alone. As a martyr of the greatest injustice in history, Trump managed to sell himself well.
More likely, Trump's legal team is negotiating a discreet way for him to enter the courthouse. But once inside, Donald Trump will also have to have his fingerprints taken, his police photo ('mugshot') will be taken and he will be read – as to all defendants in criminal cases – 'his 'Miranda rights. This tune, known from many TV series and crime films, is about his constitutionally protected right to a lawyer and that he can refuse to talk to the police.
Prevent
Suspects charged with a crime in New York are usually temporarily handcuffed, Trump's lawyers will probably want to prevent that too given his status. After being checked in, the former president must wait in a waiting room or cell until he can appear before a judge. The arraignment – the moment at which a defendant presents his plea before a judge – is public.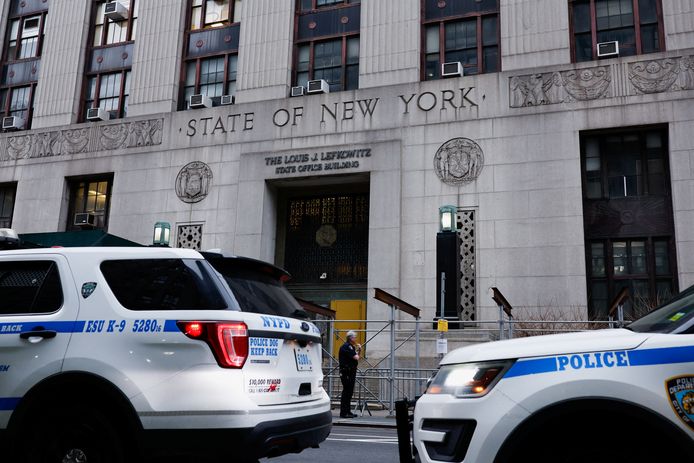 Once the case is settled and a judge is selected, other arrangements are made such as the timing of the final trial (which could take years) and possible travel restrictions and bail requirements. If Trump were ultimately convicted of the crime he is charged with, he could face a maximum prison sentence of four years under the law, although most legal experts predict a hefty fine is much more likely. Nobody believes that the ex-president will ever be behind bars for this case.
Stormy
This affair – Donald has more lawsuits on his agenda – started in 2016 when American porn star Stormy Daniels peddled the story about having sex with Donald Trump in 2006 – precisely in the months when Trump's wife Melania was about to give birth to their son Baron . Stormy spoke of "the worst ninety seconds of my life," a reference to their being together, which perhaps hurt Donald's ego the most.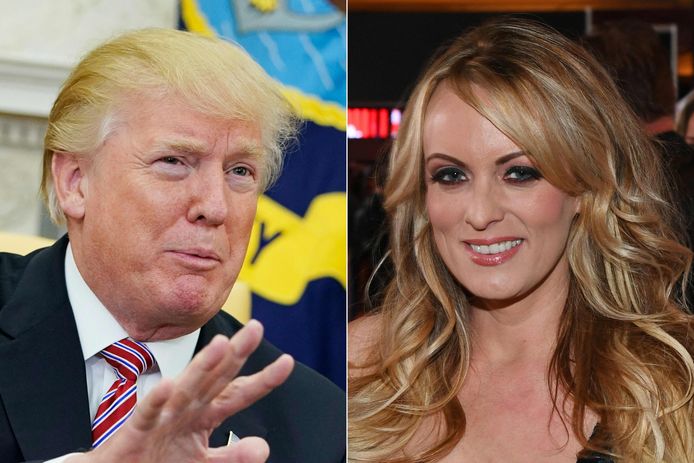 Through Trump's then-attorney Michael Cohen, the Trump organization paid Stormy $130,000 to remain silent. So far, not much seemed to be going on, only the payment was obscured in the books of the Trump Organization for which Cohen has now also served a prison sentence. Prosecutors in New York say he acted on Trump's orders, which again amounts to falsifying company records, which is a felony in New York.
In this specific case, the election law would also have been violated because the expenditure may have been made under the guise of expenses for Trump's election campaign, with the real reason for the payment of course not being publicized. Both attorney Michael Cohen and his former legal counsel Robert Costello – who sought to discredit Cohen's testimony – have given testimony in recent days.
Watch our news videos in the playlist below:
Free unlimited access to Showbytes? Which can!
Log in or create an account and don't miss a thing of the stars.

Yes, I want free unlimited access