The Xbox Series X gaming console is quite different in appearance from other consoles, and this design is due not only to the aesthetic component. YouTube channel Digital foundry published a video disassembling a new gaming system from Microsoft, in which, among other things, he demonstrated the advantages of such a form factor for cooling the console.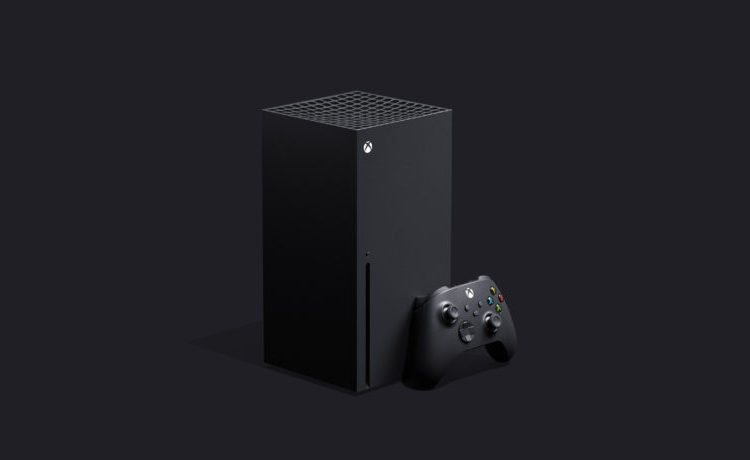 Microsoft has already shown the internal structure of its future gaming system along with a recent introduction of technical specifications. The Xbox Series X consists of two boards, on one of which is the custom AMD platform, RAM and SSD, and on the other are the main input and output interfaces. But now everything has become even clearer.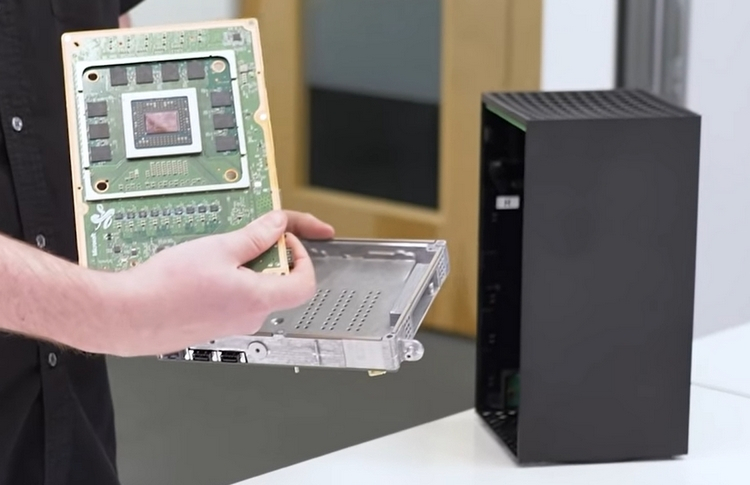 The boards are mounted on both sides of the aluminum chassis, which formally can also be considered part of the cooling system. The main part of the Xbox Series X cooler is a massive aluminum radiator with a copper evaporation chamber at the base, which is installed on a single-chip platform and memory chips. The picture is completed by a rather large fan installed in the upper part of the console, which provides for the through movement of air in the housing from the bottom up.
Due to the fact that the Xbox Series X console is internally divided into two parts, the fan provides separate flows of cold air to the radiator of a single-chip platform and to a power supply unit located in another part of the case. The latter has a power of 315 watts and at the same time has a relatively compact size, so that he obviously does not interfere with blowing cold air.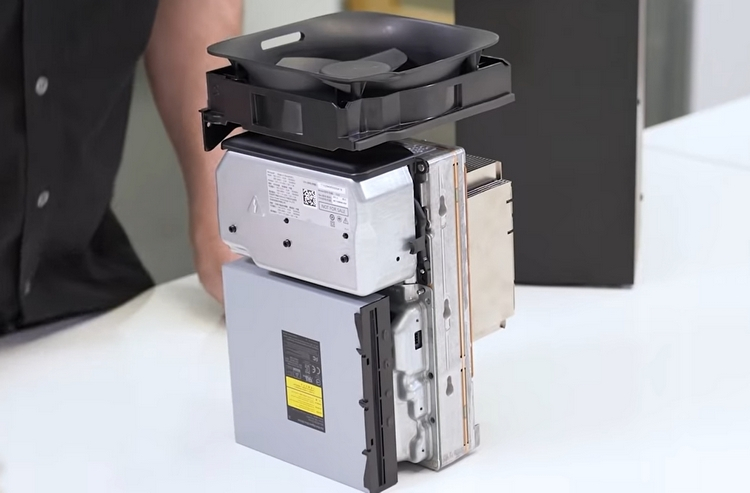 But due to the efficient cooling and tight layout, the Xbox Series X turned out to be really compact. The dimensions of its body are 301 × 151 × 151 mm.
If you notice an error, select it with the mouse and press CTRL + ENTER.