Mete Alp Eskalan, a 14-year-old 8th grade student in Istanbul, suffered from a diabetes attack due to the coronavirus he was caught, although he had no illness before. While the amount of fat in his blood should have been around 150 at most, it increased 100 times to 15 thousand. Struggling to survive for 18 days, Alp will continue his life as a diabetic from now on. The treatment of Alp, who will pass into the medical literature, Dr. Fatih Varol said, "It was one of the most interesting cases we have seen recently."
Mete Alp Eskalan, an 8th grade student at the primary school living in Istanbul, got ill at home on April 30, as his complaints of fatigue and fatigue lasted for a few weeks. It was understood that the boy, who was taken to a private hospital by his family, fell into a diabetic coma. Alp was urgently referred to Sancaktepe İlhan Varank Training and Research Hospital. It was determined that Alp's blood fat level, who was treated in the Pediatric Intensive Care Unit, increased to 15 thousand. Suspecting that he had no previous complaints about diabetes, the doctors tested antibodies and PCR. It turned out that Alp, who had both tests positive, caught the coronavirus, so his diabetes was triggered.
REMOVED TO HOSPITAL WITH DEADLY DIABETES ATTACK
İlhan Varank Training and Research Hospital Pediatric Intensive Care Specialist Dr. Fatih Varol said, "Alp is one of our patients who came with different findings we have seen recently. We actually accepted Alp from an external center with a fatal diabetes attack. But we noticed that the lipid values ​​we call triglycerides in blood values ​​increased to a very very high level of 15 thousand. Covid. "We found that both antibody and PCR were positive when we looked to see if it could be related to". Since we could not control it with standard treatments, we had to apply special treatments such as plasma exchange and lipid apheresis. "
"WE DID NOT SEE SUCH A CASE IN THE LITERATURE"
Emphasizing that Alp's lipid value in the blood, which was determined at the time of his arrival, had not been encountered in the literature before, Dr. Varol said, "In fact, it is a table where we see lipid elevation in diabetes attacks. But we have not encountered such high levels of triglycerides in the literature. We have never seen such a table in relation to Kovid. Therefore, we think to share the situation of Alp in the literature as it is a special case." he spoke. Pointing out that the way diabetes occurs in diabetic patients is usually triggered by an infection, Dr. Varol continued his words as follows;
"Alp was not a diabetic before. But because Kovid himself is an infection, he may have revealed this by triggering the underlying diabetes. The point we want to draw attention to here is that Kovid can cause a more severe clinical picture in these children."
CHANGE OF MIS-C CASES IN THIRD WAVE ATTRACTIVE
Stating that in the fight against Kovid that has been going on for more than a year, they frequently encounter MIS-C cases developing after Kovid in children. Varol gave the following information;
"If we think of this epidemic as three peaks, we were seeing MIS-C cases in the first two peaks. When it was first described in England, it was described as a Kawasaki-like syndrome. An inflammatory process appeared to be a process that mimics rheumatological diseases. In the first two waves, like this. But in the third wave, we noticed some changes in the clinical application patterns of MIS-C cases. Maybe it may be due to our better understanding of the disease, maybe it may be due to the increase in our awareness. For example, in this wave, we had patients who applied with kidney failure after Kovid. We had patients who presented with pancreatitis, stroke, central nervous system involvement, heart problems, skin rashes imitating some rheumatological diseases.We had 3 pediatric patients who came with severe diabetic attacks and went to organ failure. But they always have a history of Kovid, antibody exposure The fact that these diseases have been detected supports our suspicions that these diseases occur in connection with Kovid. "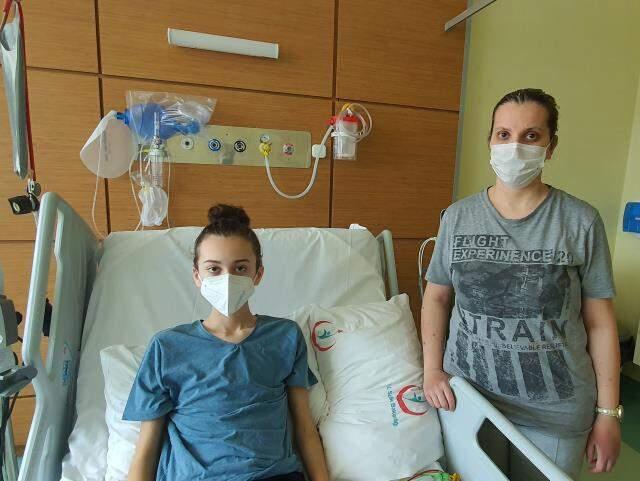 DOES COVID CAUSE DIABETES?
Pointing out that the scientific world has not yet reached a full consensus in discussions that Kovid may cause diabetes in children, Dr. Fatih Varol noted that research is ongoing and more data are needed. Varol ended his words as follows;
"In fact, there is no consensus on this issue yet. But some of the studies say that although the number of children applying to emergency services has decreased during this period, the number of children who applied with diabetes did not decrease. This is accompanied by the question of whether there is a relationship between diabetes and Kovid. Apart from that, there are also articles in the literature that say that Covid can trigger diabetes primarily, but there are also studies that say that diabetes and Covid progress completely independently of each other. I think we need to obtain some more data to make a definite judgment, the disease is more. we need to know. "
"I DID NOT KNOW MY CHILD HAS DIABETES"
Mother Aysun Eskalan stated that her son had not suffered from diabetes before and stated the following;
"We took Mete Alp to a private hospital urgently on April 30th. He had some problems about a week before, in fact, he had complaints such as dizziness and weakness. Since he was weak, we did not focus on him by saying he had anemia. We went to the hospital for two. He had serious problems the day before. He was sleeping excessively, he could not eat. Then we quickly went to a private hospital. They said he had a sugar coma and he was urgently shipped here. Meanwhile, blood fat levels also increased disastrously.My wife and family became Kovid, we even lost my father-in-law in November. Then we also had Kovid, but there were no symptoms in Mete Alp. Thanks to our doctors here, my child came back to life. There is no diabetes in our family, but now Alp has Type 1 diabetes. He will continue his life as a bet patient. "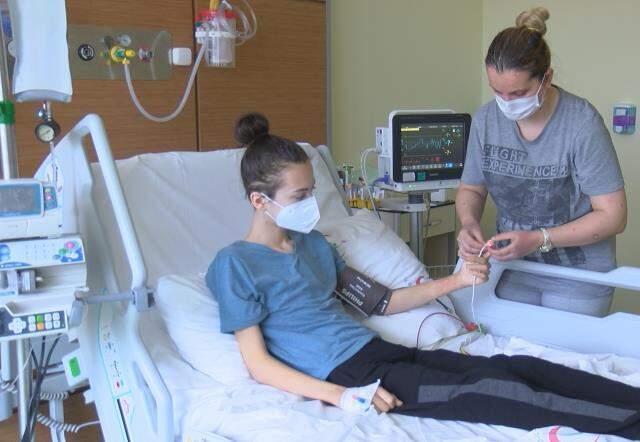 "EVERYTHING WAS DREAMED"
Mete Alp, who said that he did not remember the few days he was brought to the hospital, said, "First of all, my walking slowed down. I could not talk, I was having a hard time playing games outside with friends, etc. I had a pain in my legs. I started to get bad. I was hospitalized within a week. I remember when I woke up I had a mask in my mouth. I tried to take the mask off. dream it was like, I don't remember some of them. Later when they told me, I realized it was real, "he said.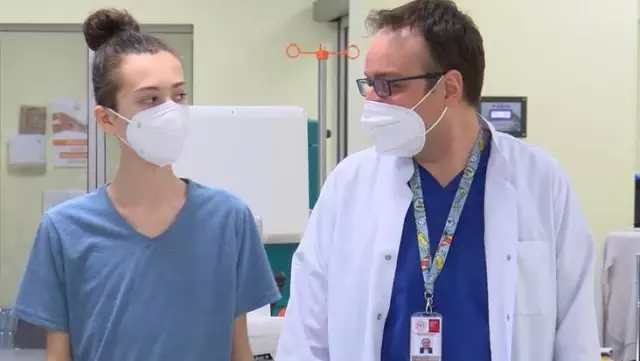 Source: Demirören News Agency
.