33 teams participated in the exploded National Spring Baseball League after months of fierce battle. Today, Taiwan Power and Cultural University will decide who is the new leader of the baseball league. However, there is a beautiful coral team, the most special amateur baseball team, which has experienced 37 consecutive losses and 42 consecutive losses in the past year. Invincible (41 defeats and 1 tie), he wrote the two most dishonorable records of Group A in the national competition. At the end of last month, he finally defeated Taipei Xingfu 3-2 and ended the tragedy with an epic victory. This Eastern team does not have much resources and cannot absorb a large number of good players to help out. Even if the record is sluggish, it is still unwilling to bow to fate and survive in the cracks of the amateur battlefield.
Qili Coral defeated Taipei Xingfufa in the spring league at the end of April, aborting the 42-game winning streak.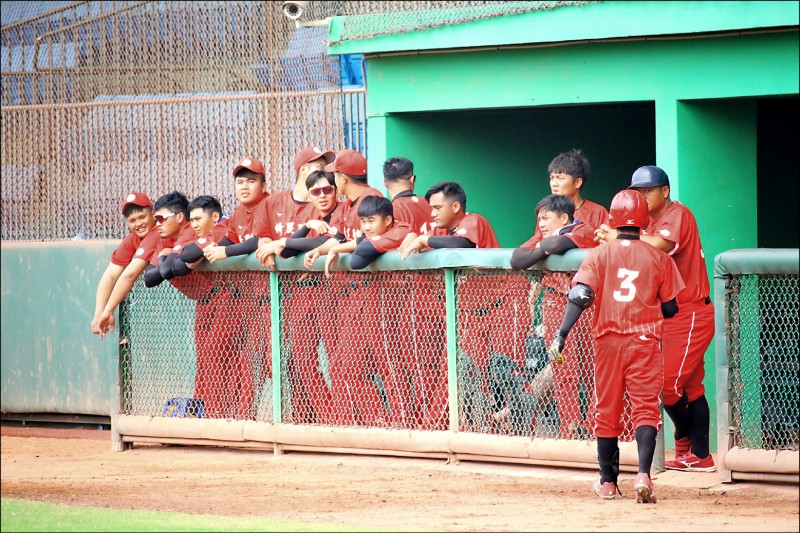 It's hard to find a victory for Qili Coral, and can't make it to the semi-finals in every cup. The national games played in about 40 games a year.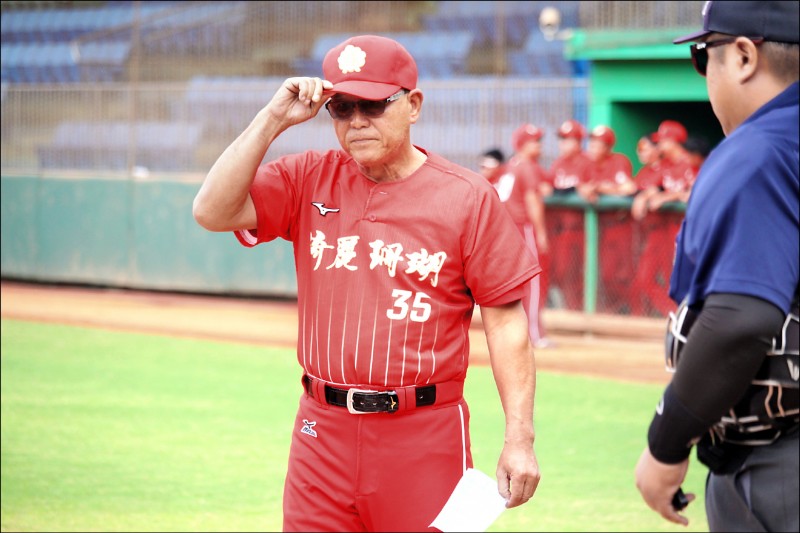 Bangtan veteran Zheng Xingsheng took over Qilicor earlier this year.
■Reporter Luo Zhipeng / feature report, photography
"I hope the team won't be in the news anymore." This is the inner monologue of Qili Coral's defeat, "Amateur Pitcher" Huang Bowei; Captain Chen Weihong said frankly, "You will really lose to the point of doubting your life. Don't say win a game, even if it is a tie. Great sense of accomplishment."
Please continue reading…
The Qili Coral Team was established at the end of 2011. In the past few years, there are good players, including Chen Junxiu, Luo Jiaren, Zeng Taorong, Huang Jiaan, who have played for two teams at the same time. Last year, they were reduced to a team. The base camp is in Taitung. The team has 20 players, 17 of whom have less than one year of experience. Most of them are unknown. They spend more than 20 million yuan in one year of operation.
Group A set a record of dishonesty in 42 consecutive games
Zheng Xingsheng, who took over as the coach at the beginning of this year, pointed out that it is not that there is no pressure to win. After all, it is still a regular team and there is no such thing as "happy playing." So lead the troops to encourage them, and don't think about the result, just fight.
The annual spending of more than 20 million generals is like a crucian carp who crosses the river
"The biggest problem is location." Zheng Xingsheng said that salary, record, and traffic will all affect the players' considerations in choosing a team. If you believe in the metropolitan area, you will be able to attract more players.
Pitcher coach Pan Siongwei (Zeng Siongwei) said that the players in the formation are not top-notch. The team's management policy is to give baseball players a chance. If they can achieve better results, they will give blessings. Even if a victory is hard to find, everyone is still trembling and unrelenting. And many games have a chance to win, not without the ability to parry, "I believe this victory will bring the whole team a lot of confidence."
For those who lose baseball to be willing to be a rock in the baseball altar
The epidemic has stopped foreign tourists, the domestic tourism industry is bleak, and the company's business operations are difficult. In addition, it has been labeled as a "permanent defeating army". The outside world is concerned about the team's survival issues. Pan said that Chairman Hong Mingli is very supportive of the team. Regardless of the record, he called congratulations on winning that day and praised the team's spirit of never giving up; Zheng Xingsheng also pledged that the family business is strong and the chairman encourages that the team will not be disbanded.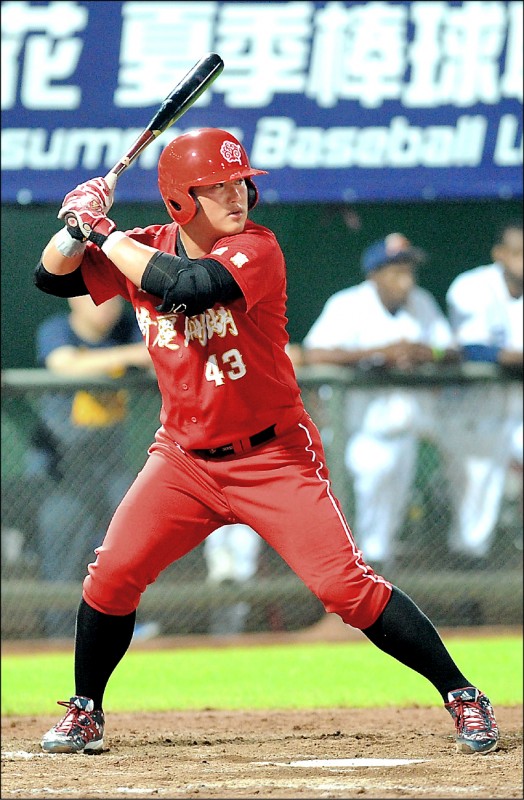 Lotte Peach Ape Chen Junxiu returned to Taiwan to develop after finishing his career in the United States in 2014, and once joined Qilicoral briefly. (Data photo)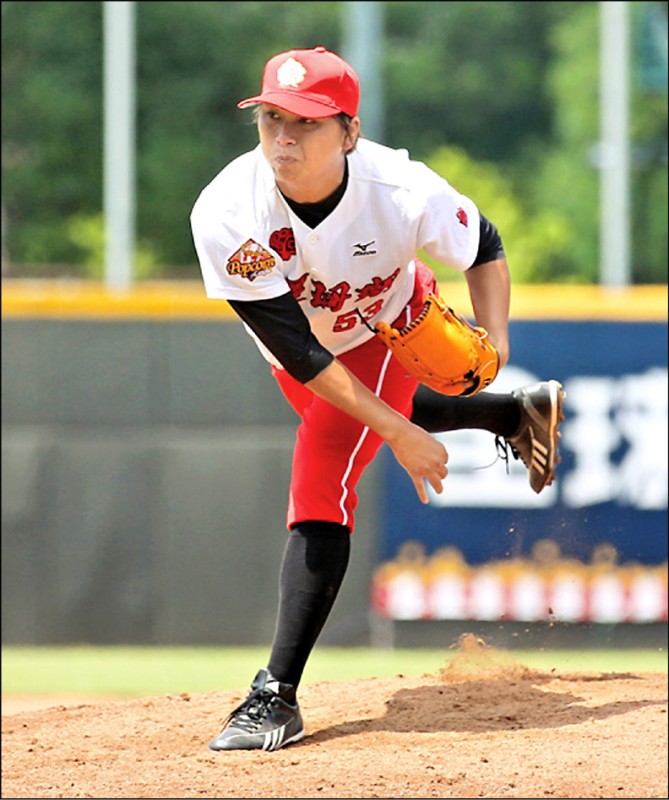 Luo Jiaren joined Qilicoral briefly before participating in the mid-season draft in 2014. (Data photo)
[A group of rods are congenital inadequate and can't afford to upgrade and relegation]
Taiwan's Enterprise A Football League introduced a relegation system last year. The relegation and relegation of the domestic University Group A baseball league has also been practiced for many years. Beautiful Coral's record is long and black. Should this system be set up to eliminate the weak and stay strong?
Lin Zongcheng, Secretary-General of the Baseball Association, said that there are many college teams, so it can be promoted. However, there are only 10 teams in the baseball social group.
Lin Zongcheng said that Qilicoral's business method is different from the other 9 teams. Players have to go to work outside of playing. It is similar to the Japanese social team. Unlike other baseball teams that form a baseball team, it only needs to practice and play. It will affect the record to some extent. Respect their business model.
Qili Coral has a miserable record, but Heku's head coach Wang Yanguo believes that they are not bad in strength. They have a chance to win or lose only one or two points in several games, which is by no means a soft persimmon.
[Like Japanese society, the monthly salary is less than 30 thousand 5]
Most of the first players form a great social team to practice basketball from Monday to Friday every week and do not have to go to work. Qilicoral players usually have to go to work and practice time is very limited. The average monthly salary is less than 35,000. The salary is far inferior to his team and it is difficult to attract good players to help.
Qili Coral player part-time hotel work
"The hero of the defeat" Huang Bowei said that the team takes half a day off 3, 4, week 1, 2 and 5 every week, half a day at work, and full day work during holidays. Taking him as an example, in addition to playing ball, he also has to go to the company's hotel as a room. Make beds, or fold towels at the laundry factory. "The players' dormitory is upstairs in the laundry factory. They live well, and they pack lunch. Although they are tired, they are happy to have a ball."
Qili Coral's head coach Zheng Xingsheng said, "This is a very hard environment. We are in the tourism and tourism industry. We have to work with many companies, such as restaurants, laundry factories, and parent-child paradise. I dare not say that it is a skill, but it is definitely very for young people. Good discipline."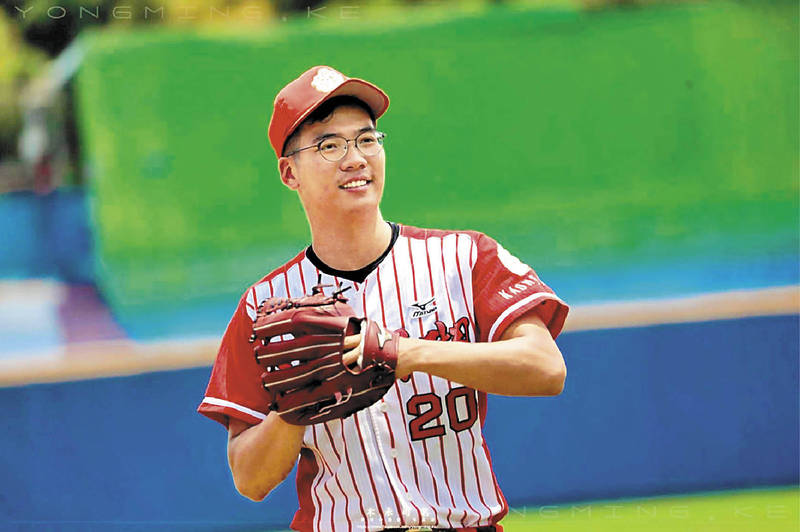 Wan Lichen (provided by Mu Yongke)
[The marginal people are not happy to play on the stage]
Wearing glasses and exuding a bookish breath, the 24-year-old amateur pitcher Wan Lichen has a twists and turns. He never played Group A games at Wenshan High School and Taitung University. He practiced with Qili Coral for a long time and retired to practice Kungfu at the Driveline Baseball Training Center in the United States. He only started wearing the beautiful coral jersey in the league last year to form a baseball game. It is his lofty goal to become a professional baseball player. He will challenge the draft this year.
The dream of the amateur and ronin recycling factory
Wan Lichen said frankly that in high school, he played the fastest ball of 126 kilometers in the second group game. He thought he was very good. He only found that the world is far away when he practiced with Qilicoral. He didn't want to play happily. He just wanted to challenge a higher level. Negative, no one cares whether you are a amateur pitcher or not. Not only me, everyone spends a lot of time practicing to stand here."
Pitching coach Pan Sungwei pointed out that Wan Lichen lost the ball completely without coordination at the beginning. After long-term training and adjustment, the ball can be thrown at a speed of 140 kilometers and the pitching looks like. "It is a great sense of accomplishment to be able to teach such a player. "
Wan Lichen shifts gears to challenge middle vocational school this year
Wan Lichen said that there are many amateurs in the team who have not received major training, and Ronin who has been away from the ball for many years and then returned to the court. "If we don't have beautiful coral, we might not even have the ball to play." After all, professional baseball is a narrow goal. He has limited practical experience and no results to back up. In case he misses his dream, he plans to go to the United States to study for a master's degree in sports management in the future and contribute what he has learned in the field of baseball.
Pan Sungwei returned to Qili Coral as the pitching coach. (Taken from the fan group of Qili Coral into the baseball team)
[Between Brother and Titan Pan Sungwei meets Coral]
At the end of the 2015 season, Pan Sung-Wei (Zeng Sung-Wei) was released by the CITIC Brothers and returned to the Taitung Stadium to train independently. Seeing that his younger brother Zeng Yujie, who played at Qili Coral, was handsome in uniform and had a fulfilling life, he asked the general manager of the team. Yang Qinglong threw stones and asked for directions, which coincided with Qilicoral's plan to set up a second team and successfully passed the test to continue his career as a player.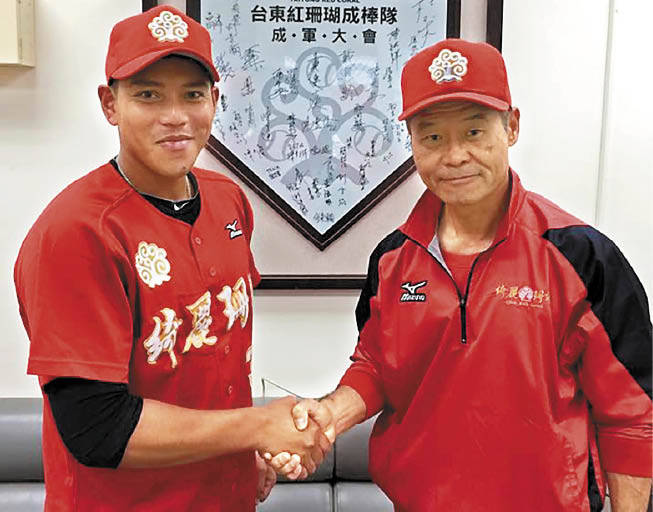 Pan Sungwei (left), the general manager of the team when he joined Qilicoral, Yang Qinglong, is the current secondary secretary. (Provided by Qili Coral)

Successfully retired from the career and returned to the pot as a coach
One year later, Pan Sungwei returned to Fubon Titans and became a bullpen general. He wrote a page of surprise. In another year, he announced his retirement and returned to Qili Coral as a pitching coach. So far, even if he is a coach, he usually has to roll up his clothes. Siu works in the company's hotels and laundry factories.
Pan Sung-wei believes that although work is tiring but learning a lot, it is worth it. If you have a correct attitude on the field, your attitude at work will be correct. "This is the core value that the chairman attaches the most importance to. She believes that baseball is only part of life and the most important thing. It's attitude."
Pan Sungwei once suffered from pitching amnesia and relied on tenacity and willpower to get up and fight again. He said that if there was no beautiful coral, he would not be able to continue his player career and it would not be possible to go to Fubon. Now maybe he is a scout, let him restart here. Ignite the enthusiasm for baseball.
Related please see:
"Beautiful Coral Can Lose" The marginal people are not happy to play on the stage
Beautiful Coral can afford to lose" Pan Sungwei meets Coral between the brothers and the Titans
"Beautiful Coral can afford to lose" Japanese society is poor in monthly salary of less than 35,000
Beautiful Coral Can't Lose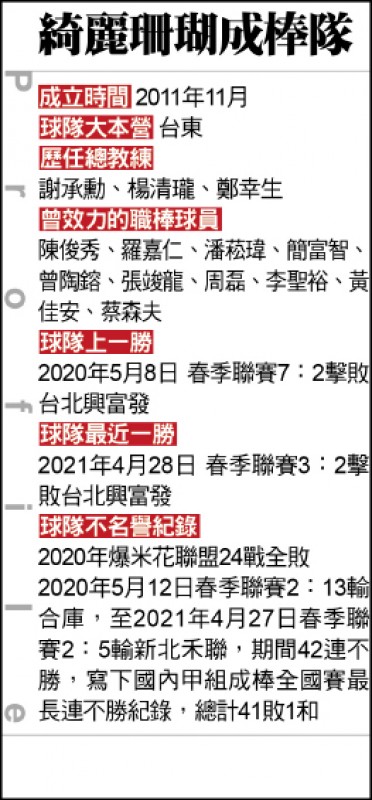 Beautiful coral
No need to draw, no need to grab, watch the news with the app now, make sure to win prizes every day, I download the app and follow the activity
.